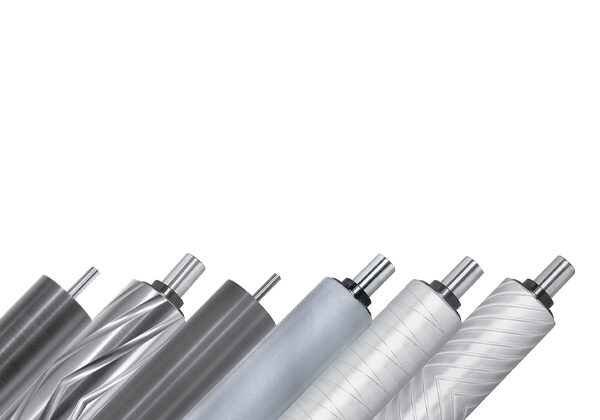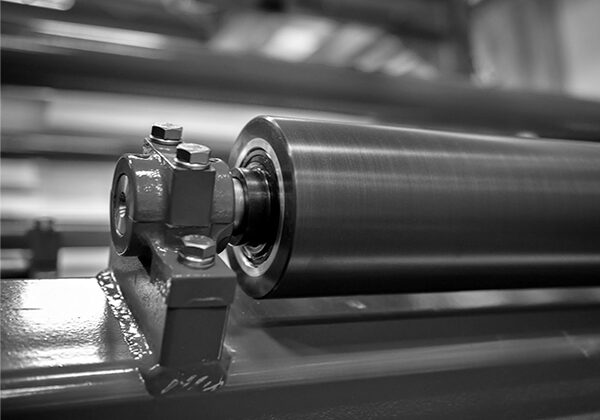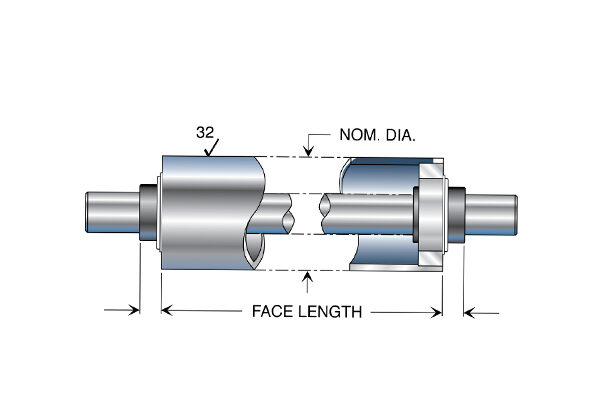 Rodillos Rodillode paso Webex
Rodillo Rodillode paso líder en la industria, de eje vivo y muerto a medida para cualquier aplicación.
Opciones múltiples que varían desde las UltraLight™ ergonómicas y las de fibra de carbono hasta las de aluminio y acero inoxidable para trabajo pesado destinadas a aplicaciones de gran resistencia.
Décadas de experiencia en ingeniería que hacen que los líderes de la industria confíen en nosotros para satisfacer sus necesidades más exigentes en cuando a rodillos Rodillode paso.
Revestimientos, recubrimientos y montajes a medida disponibles. Comuníquese con el gerente de cuentas o el representante de atención al cliente local para obtener más información.
A lo largo de 60 años de producir rodillos Rodillode paso, Webex ha sido el principal proveedor para la industria del manejo de bandas. Nuestros expertos en aplicaciones, con un gran nivel de conocimientos, configuran los rodillos según los requisitos que usted necesita, dado que entienden su aplicación y las propiedades de los rodillos que ofrecerán la mejor solución. A partir de la selección de los rodamientos, los materiales de fabricación y los revestimientos finales apropiados, nuestros rodillos Rodillode paso se producen con la precisión y la solidez necesarias para que su aplicación sea un éxito.
Cuando una aplicación requiere altas velocidades, cargas pesadas, tolerancias estrictas o todas esas características, tenemos la solución que necesita. El proceso de selección y pedidos se racionaliza aún más a través de la disponibilidad de más de 400 configuraciones estándar. Nuestros diseñadores pueden desarrollar la solución ideal a partir de combinaciones casi ilimitadas. Con la capacidad de elegir entre múltiples opciones para revestimientos, recubrimientos, patrones de ranuras, estilos de ejes y capacidades ambientales, como requisitos de temperatura elevada o sala limpia, la selección de un rodillo Rodillode paso puede hacerse con la seguridad de que tendrá un rendimiento confiable durante mucho tiempo.
Alimentos y bebidas
Batería
Cartón
Conversión de materiales de especialidad
Empaque
Empaque flexible
Etiquetas y distintivos
Materiales no tejidos
Productos farmacéuticos
Toallas y pañuelos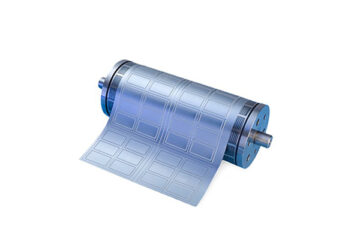 Troquel flexible DuraLine (aplicaciones abrasivas)
The DuraLine is the go-to flexible die for all direct thermal and thermal transfer applications. It's specifically designed to conquer the most abrasive materials with proprietary coating techniques, unique chemistries, and exclusive formulas to deliver extra life and increased durability.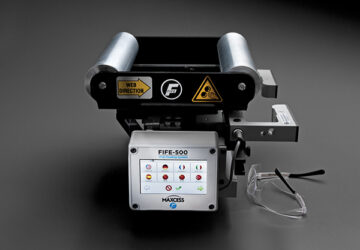 Sistema de guiado de banda FIFE-500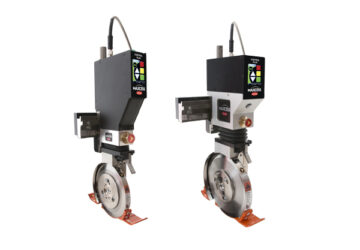 Portacuchillas electrónico de la serie Control:
Maximize operator safety, productivity and roll quality with Tidland's Control Series. Features include an LED-backlit touchscreen interface, enhanced durability and available wireless operation.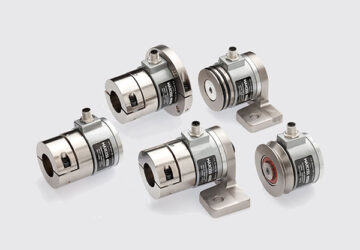 Celdas de carga TS
TS load cells provide the most consistent tension control regardless of temperature changes. They're rugged and highly accurate, measuring tension in any unwind, rewind or intermediate web processing application.