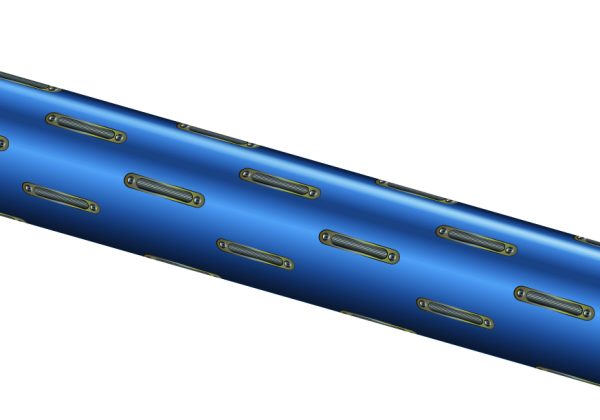 560PM Trzon rdzenia o szerokim rozszerzeniu
Działa do 2x szybciej niż konkurencja
Szeroki zakres rozszerzalności – rdzenie do 12 cali
Zrównoważona konstrukcja minimalizuje wibracje i maksymalizuje prędkość działania
Łatwa konserwacja minimalizująca przestoje
Kiedy szybciej pracujesz, ładujesz rdzenie i przeprowadzasz konserwacje, zwiększasz swoją produktywność.
Zmniejsz wibracje i pracuj z większą prędkością z nowym 560PM trzonem rdzenia o szerokim rozszerzeniu od Tidland. Dzięki szerokiemu zakresowi rozszerzalności, mechanicznemu centrowaniu rdzenia za pomocą sterowania pneumatycznego i zwiększonej wytrzymałości, 560PM znacznie redukuje drgania i umożliwia operatorowi uzyskanie większej prędkości linii – ponad 2000 stóp na minutę.
Dodatkowo, szeroki zakres rozszerzalności 22.4 mm (0.88 cali) umożliwia korzystanie z zestawu podstawowych identyfikatorów z łatwiejszym ładowaniem. Zmniejsza zapotrzebowania na konserwację dzięki zastosowaniu materiałów o niskim współczynniku tarcia i materiałów eksploatacyjnych dostępnych z zewnątrz.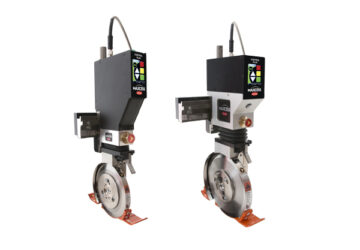 Seria Control Elektroniczny Uchwyt Noża
Maximize operator safety, productivity and roll quality with Tidland's Control Series. Features include an LED-backlit touchscreen interface, enhanced durability and available wireless operation.