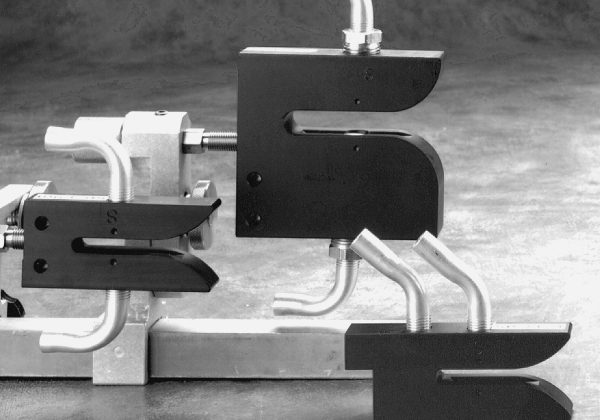 SP-1 and SP-11 Pneumatic Sensors
Used for guiding all varieties of webs, especially opaque and clear films
Non corrosive body construction for long-lasting, reliable performance
Intrinsically safe; usable in hazardous areas where combustible gases are present
Durable and clog-resistant
Flexible mounting and positioning assemblies ensure quick and easy installation
Accurate. Durable. Flexible. Designed for use with Fife's pneumohydraulic power units and control systems, these pneumatic sensors offer accurate measuring of both absolute and differential pressure and can be used to guide all varieties of webs, especially opaque and clear films.
The SP-1 pneumatic cylinder sensor features a black anodized aluminum body and is the larger of the three pressure sensors. The SP-3259 and SP-7171 pressure regulators also feature black anodized aluminum bodies, differing only in air supply and signal porting, and are often selected for special applications such as in restricted spaces.
All our pneumatic sensors have customization options for the toughest applications and are available as corrosion-resistant assemblies. Contact Maxcess International today for more information!
Guide D'installation
Fiche Produit