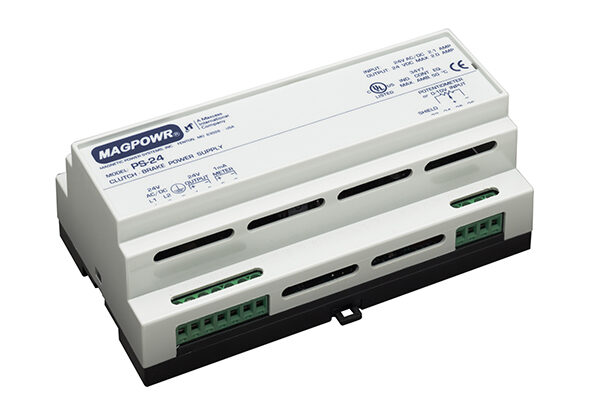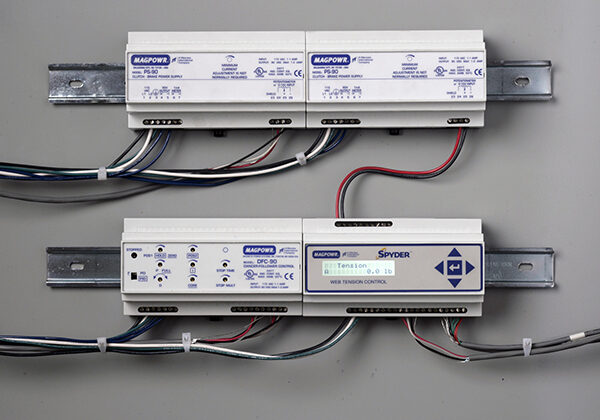 PS-24 & PS-90
The PS-24 and PS-90 provide control for our Magnetic Particle Clutches and Brakes
Manually adjusts through a remotely mounted potentiometer or automatic controller
Provides a small amount of reverse current circuitry to minimize the drag torque of a clutch/brake, allowing greater controllability
Complete control is the goal of any operation utilizing brakes and clutches. MAGPOWR's PS-24 & PS-90 Power Supplies provide a small amount of reverse current circuitry as a standard feature to minimize the drag torque of a clutch/brake, allowing greater controllability in the lowest torque range.
These power supply units control any size MAGPOWR clutch or brake with optimum resolution. MAGPOWR's current-regulated power supplies are used for the control of magnetic particle clutches and brakes in unwind, rewind or intermediate tension control applications. With selectable current ranges, these compact enclosures can be mounted inside the machine cabinet, allowing your operator to adjust torque through a remotely mounted potentiometer or with a 0 to 10 VDC control signal from MAGPOWR open loop and closed loop controllers, or any control device like a computer or PLC.
Scheda Prodotto
Manuale D'uso
Disegno 2D/3D
Alimenti e bevande
Batterie
Cartone
Converting tecnico
Etichette
Farmaceutica
Non tessuti
Packaging
Packaging flessibile
Tessuti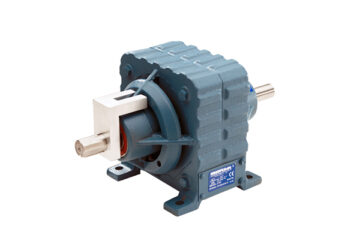 Freni magnetici a particelle magnetiche con piede
Transform your reliable, durable, foot-mounted MAGPOWR C Series Clutches into brakes with a locking bracket.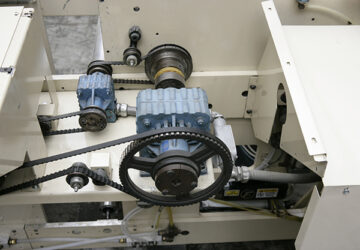 Frizione con Piedini di Montaggio
The cost-effective MAGPOWR C Series Magnetic Particle Clutch is reliable and durable, providing silent operation that's ideal for cycling and overload applications.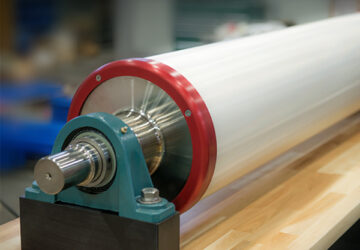 Rulli Sottovuoto Webex
A uniquely engineered internal vacuum system provides a strong, stable grip on a variety of materials, ensuring consistent and reliable web handling.