Panattoni Builds New State-of-the-Art Production Site in Łubowo in the Economic Zone of Fałkowo in Poland for Maxcess
Kelkheim, October 16 – Maxcess, a global leader in innovative products and services for automated web handling applications, is relocating its main European production site to Łubowo's emerging economic zone, adding substantial value to the region. This strategic move underscores Maxcess's commitment to innovation, growth, and fostering an enriched local economy and help customers to work better, faster, and smarter.
In 2022, the land in Łubowo / Fałkowo was selected together with Panattoni , the most active industrial real estate developer in the world, laying the groundwork for expansion. The site offers the best conditions for an optimal plant location and long-term manufacturing success. With groundbreaking ceremonies held on October 16th onsite with representatives from Panattoni BTS – Marek Foryński, BTS Managing Director, Alexander Haid, General Manager of Maxcess Europe, and local authorities – Andrzej Łozowski, Mayor of Łubowo, the company anticipates the finalization of production lines in spring 2024, and official inauguration in June 2024.
Maxcess's history in Europe dates to 1955, when it opened its initial European office in Germany, situated within the metropolitan region of Frankfurt. A significant milestone followed in 2006 with the hiring of the company's first employee in Poland. Throughout subsequent years, Maxcess further solidified its footprint in Poland, culminating in the establishment of a dedicated production plant. As early as 2020, the vision for a larger and state-of-the-art facility began to take shape.
This strategic relocation serves as a dual opportunity, benefiting not only Maxcess but also the dynamic Łubowo region. The decision to relocate is supported by three key objectives: to facilitate growth in profitability, enhance competitiveness, and access an emerging pool of skilled talent. The new Maxcess plant has capacity to host 350 employees in total in the future.
Maxcess's strategy has consistently included an investment in Industry 4.0 technology. With the new facility this approach remains unchanged: gradual upgrades to cutting-edge machinery, hardware, and software will ensure our preparedness for the future. With a strong emphasis on sustainability, Maxcess is committed to fostering a greener future. This includes the ability to install solar panels for renewable energy, thereby increasing energy efficiency.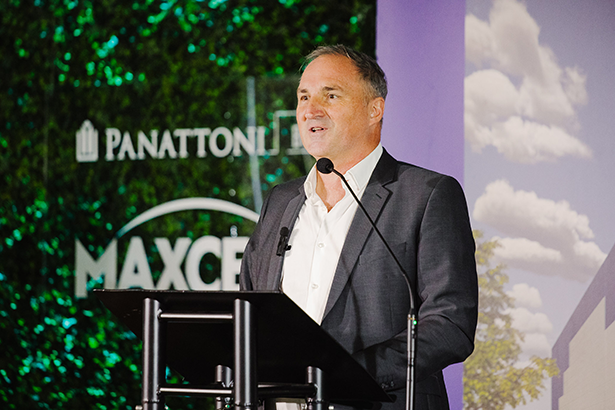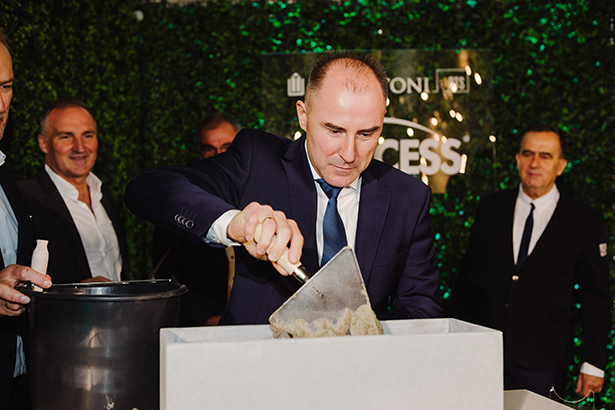 Alexander Haid, General Manager for Maxcess Europe, expressed his enthusiasm for the move: "Our new location in Łubowo perfectly aligns with our vision of growth and innovation. It offers an attractive and smart environment that will foster our capacity to develop new products and services, all while benefiting from improved shipping connections and a modern, light-filled workspace. Out of Łubowo, we are at the forefront of developing and producing cutting-edge technology products for both European and global markets, exemplifying our dedication to local growth and international impact."
Maxcess highlights its dedication to the local community of Łubowo region by offering career opportunities with an international, family-owned company in a modern workspace. Joanna Stanczewska Human Resources Manager at Maxcess in Poland highlights the company's commitment to its workforce. "As we execute our growth strategy, our aim is to continually create new job opportunities, contributing to the prosperity of the region."
Centralizing operations under a single roof offers a strategic advantage says Pawel Kasprzak, Operation Director. The current production portfolio encompasses a range of products including those for Winding, Guiding, Precision Rolls, and Slitting since 2022. Maxcess is planning to add further production lines in the future.
Marek Foryński, BTS Managing Director at Panattoni, said, "Once again, Panattoni BTS is executing a facility that becomes the heart of the entire European operations of a global player. The strategic nature of the investment requires a special approach, which is the motto of our division. Therefore, we proved to be the ideal partner for Maxcess in their relocation and expansion. An essential aspect of tailor-making is the location, which will allow for the retention of the existing, proven, and experienced team. This project has everything to make it a massive success."
This move symbolizes a landmark moment for Maxcess, accentuating its unwavering commitment to innovation, sustainable practices, and economic growth. With the new production site in Łubowo, Maxcess is positioned to continue its legacy of excellence while fostering collaboration and prosperity within the community.
About Maxcess
Maxcess helps its customers maximize productivity through innovative products and services worldwide. By combining more than 80 years of global service and support across the storied product brands of RotoMetrics, Fife, Tidland, MAGPOWR, Webex, Valley Roller and Componex, Maxcess offers an unrivaled network of application experts and end-to-end automated web handling solutions to help you work better, faster, and smarter. Visit them online at www.maxcess.com
About Panattoni
Panattoni is one of the largest private industrial developers in the world and, from the moment it began its activities in 2005, it has been the leader in Europe. The company has 53 branches across North America, India and Europe. It has a global portfolio comprising over 54 million square metres of industrial space constructed for over 2,500 clients. As the leading player in the industry, the company places great emphasis on local assets and on sustainable solutions for real estate.
Up till now, the company has completed projects in Europe with a combined area of over 20.6 million sqm. Within the Panattoni structure is a special department devoted to build-to-suit projects specifically designed to fulfil the requirements of individual tenants. Such key clients include Amazon, DB Schenker, DHL, FedEx, DPD, XPO, Coca-Cola, Weber, Whirlpool, Bosch, Volkswagen, H&M. www.panattonieurope.com
Press contact Maxcess:
Sandra Golembiewski
Marketing & Communication Manager EMEA
Fife-Tidland GmbH
Max-Planck-Strasse 8
65779 Kelkheim
Tel +49 6195 7002 425
Cornerstone Ceremony 16th of October