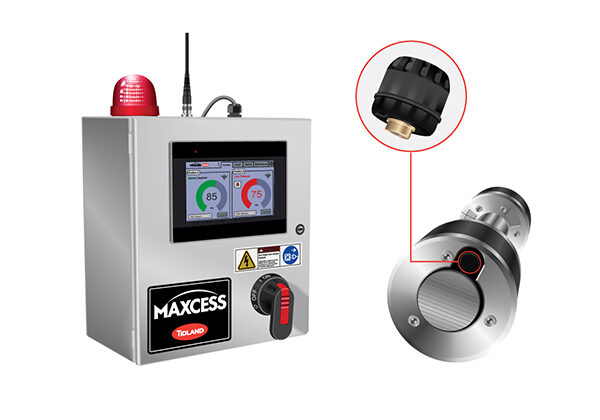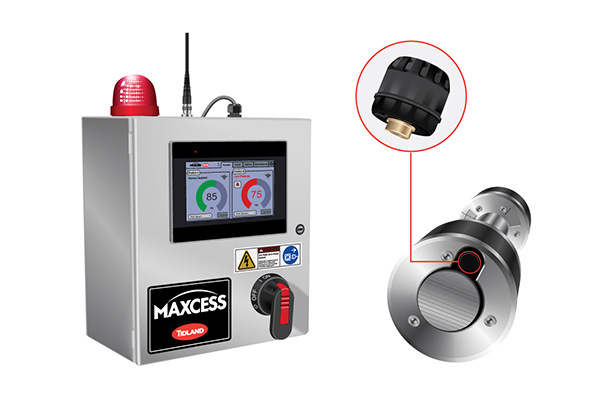 PressureMax
Erkennt Lecks, BEVOR sie zum Problem werden
Verbessern Sie den Durchsatz und die Sicherheit und reduzieren Sie gleichzeitig die Ausfallzeiten
Industrie 4.0-Lösung, die Zukunft der intelligenten Wicklung
Sichere, drahtlose Einweg-RF-Technologie, die bis zu 8 Spannwellen mit einem Gerät verbindet
Das PressureMax-System senkt die Betriebskosten, indem es ungeplante Ausfallzeiten und Ausschuss minimiert und gleichzeitig die Sicherheit bei Ab- und Aufwickelprozessen verbessert. Der innenliegende Schlauch von Wickelwellen und Spannfuttern muss korrekt befüllt und regelmäßig gewartet werden, damit ein ausreichendes Drehmoment auf die Rolle übertragen wird.
Die Industrie 4.0-Lösung von Tidland bietet Maschinenbedienern Zustandsüberwachung, Warnmeldungen und Analysen in Echtzeit und hilft, korrekte Füllstände aufrechtzuerhalten und Leckagen des Schlauchs zu erkennen, bevor es zu Ausfällen kommt. Reduzieren Sie mit der PressureMax-Luftüberwachung Kernschlupf, der zu Sicherheitsrisiken, Bahnrissen, Materialausschuss und ungeplanten Ausfallzeiten führen kann.
Verpackungindustrie
Karton
Flexible Verpackung
Vliesstoffe
Hygienepapier
Spezialverarbeitung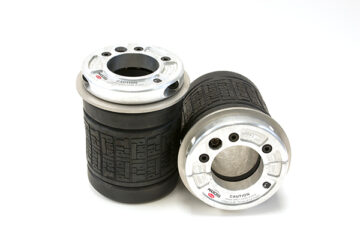 Leichtbau-Spannköpfe Force5
The Force5 is incredibly durable in extreme conditions, retains its shape over time and is lightweight, making it an excellent alternative to aluminum chucks at the lowest market cost.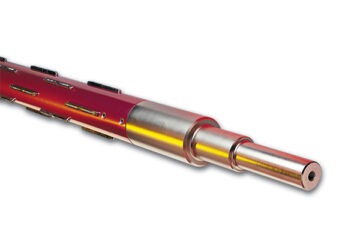 Lug-Wellen
Tidland Lug Shafts are strong and versatile, delivering superior performance in the widest range of converting applications. Eliminate core damage, prevent roll slippage through fast startups and shutdowns and minimize vibration at high web speeds.
Leaf-Wellen
Ideal for the elimination of thin wall core deformation, leaf shafts are designed for a wide range of converting applications and delicate materials in particular.