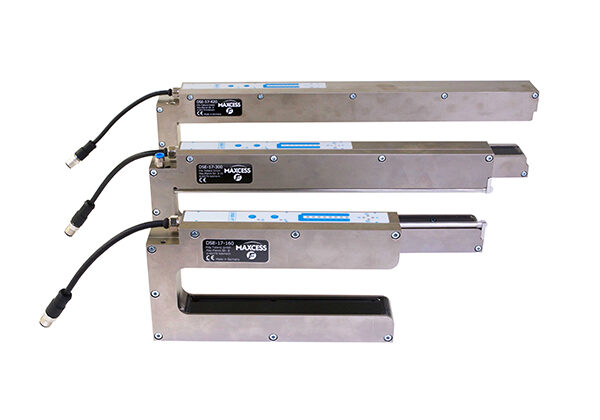 DSE-17 Digitaler Infrarot-Breitbandsensor
Ideal für Anwendungen, bei denen Opazitäts- oder Dichteschwankungen auftreten können, wie z. B. Hygienepapier, Nonwovens, Textil, Papier, Folie und für viele undurchsichtigen Folien
Das breite Proportionalband reduziert die manuelle Neupositionierung des Sensors und spart Einrichtungszeit
Erfasst bis zu 4 unabhängige Bahnkanten gleichzeitig und reduziert so die Kosten für die Anschaffung mehrerer Sensoren
Der DSE-17 ist ein digitaler Infrarot-Sensor mit breitem Proportionalband. Der Sensor eignet sich am besten für Anwendungen, bei denen Opazitäts- oder Dichteschwankungen auftreten können, wie z. B. bei Hygienepapier, Nonwovens, Textil, Papier, Folie und für viele undurchsichtige Folien. Er kann bis zu 4 unabhängige Bahnkanten gleichzeitig erfassen. Bei Bahnbreitenschwankungen macht das breite Proportionalband des DSE-17-Sensors eine manuelle Neupositionierung des Sensors überflüssig, weshalb bewegliche Teile entfallen und Wartungs- und Ausfallzeiten reduziert werden.
Fife DSE-17 Digitaler Infrarot-Breitbandsensor
Gabelweite
Proportionalband

6,299, 11,811, 16,535 in

160, 300, 420 mm

Auflösung

9,606e-5, 1,921e-4, 2,524e-4 in

0,00244, 0,00488, 0,00641 mm

Schutzklasse
Digitaler Ausgang

0 - 10 mA (4 - 20 mA optional)
Verpackungindustrie
Anhänger und Etiketten
Karton
Lebensmittel und Getränke
Flexible Verpackung
Pharmazie
Vliesstoffe
Batterie
Hygienepapier
Spezialverarbeitung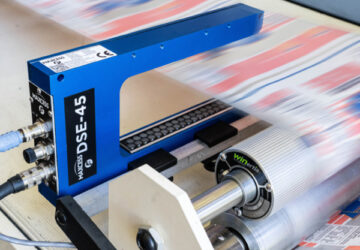 Fife DSE-45 Breitband-Ultraschallsensor
A high-precision wide band ultrasonic sensor that delivers reliable and accurate measurements in a variety of industrial applications.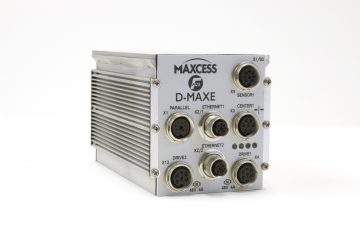 D-MAX-E-Bahnlaufregler
A compact and easy-to-use web guide controller that offers precise and reliable control for a variety of industrial applications.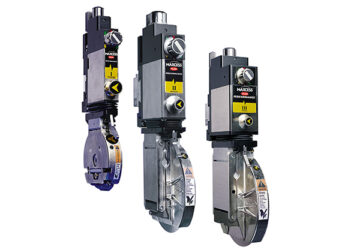 Performance Serie Messerhalter
Achieve faster setups, increased productivity and unrivaled finished roll quality with the Performance Series Knifeholder. Available in three sizes to accommodate a wide range of slitting materials and web speeds in a wide range of applications.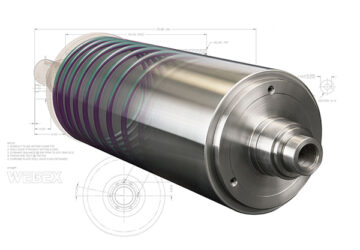 Webex Wärmeübertragungswalzen (Kühlwalzen)
A uniquely engineered internal temperature management system allows for precise temperature control, ensuring consistent, reliable performance in heat transfer applications.