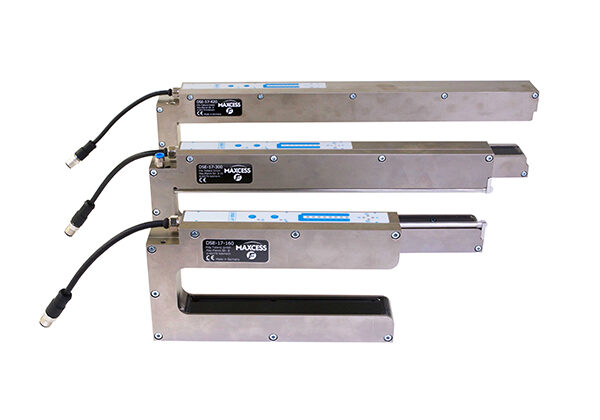 Fife DSE-17 Digitaler Infrarot-Breitbandsensor
Ideal für Anwendungen, bei denen Opazitäts- oder Dichteschwankungen auftreten können, wie z. B. Hygienepapier, Nonwovens, Textil, Papier, Folie und für viele undurchsichtigen Folien
Das breite Proportionalband reduziert die manuelle Neupositionierung des Sensors und spart Einrichtungszeit
Erfasst bis zu 4 unabhängige Bahnkanten gleichzeitig und reduziert so die Kosten für die Anschaffung mehrerer Sensoren
Branchen
Battery
Cardboard
Flexible Packaging
Food and Beverage
Nonwovens
Packaging
Pharmaceutical
Specialty Converting
Tag and Label
Towel and Tissue
Der DSE-17 ist ein digitaler Infrarot-Sensor mit breitem Proportionalband. Der Sensor eignet sich am besten für Anwendungen, bei denen Opazitäts- oder Dichteschwankungen auftreten können, wie z. B. bei Hygienepapier, Nonwovens, Textil, Papier, Folie und für viele undurchsichtige Folien. Er kann bis zu 4 unabhängige Bahnkanten gleichzeitig erfassen. Bei Bahnbreitenschwankungen macht das breite Proportionalband des DSE-17-Sensors eine manuelle Neupositionierung des Sensors überflüssig, weshalb bewegliche Teile entfallen und Wartungs- und Ausfallzeiten reduziert werden.
Fife DSE-17 Digitaler Infrarot-Breitbandsensor
Gabelweite
Proportionalband

6,299, 11,811, 16,535 in

160, 300, 420 mm

Auflösung

9,606e-5, 1,921e-4, 2,524e-4 in

0,00244, 0,00488, 0,00641 mm

Schutzklasse
Digitaler Ausgang

0 - 10 mA (4 - 20 mA optional)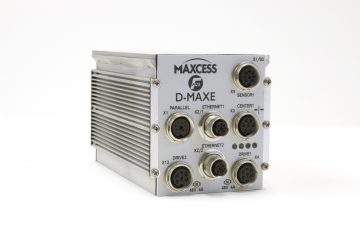 D-MAX-E-Bahnlaufregler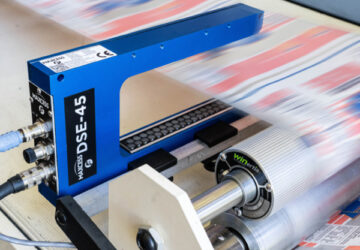 Fife DSE-45 Breitband-Ultraschallsensor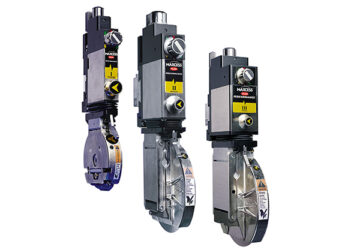 Performance Series Knifeholder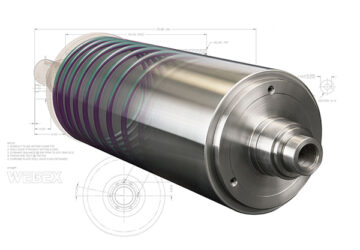 Webex Wärmeübertragungswalzen (Kühlwalzen)
We use technologies, such as cookies, to customize content and advertising, to provide social media features and to analyze traffic to the site. We also share information about your use of our site with our trusted social media, advertising and analytics partners.