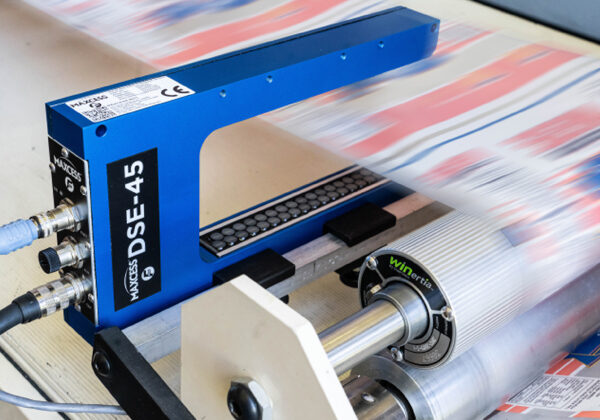 Fife DSE-45 Breitband-Ultraschallsensor
Keine Neupositionierung bei Bahnbreitenänderungen erforderlich, dadurch weniger Einrichtungs- und Ausfallzeiten
Schutzart IP65 für den Einsatz in schwierigen Umgebungen
Fähigkeit, bis zu 16 Bahnkanten oder 8 Bahnen zu verfolgen, wodurch die Anzahl der benötigten Sensoren reduziert wird
Industrie 4.0-Konnektivität für Leistungsdatenüberwachung und Automatisierung
Branchen
Battery
Cardboard
Flexible Packaging
Food and Beverage
Nonwovens
Packaging
Pharmaceutical
Specialty Converting
Tag and Label
Towel and Tissue
Steigern Sie Betriebszeit, Liniengeschwindigkeit und Gewinn mit dem neuen DSE-45 Breitbandsensor von Fife. Die Steuerung von Bahnbreitenschwankungen, die Arbeit in schwierigen Umgebungen und die Führung mehrerer Bahnen ist einfach, wenn Sie den richtigen Sensor für diese Aufgabe haben. Wenn sich die Bahnbreite ändert, muss der Bediener normalerweise beide Sensoren manuell neu positionieren und dann wieder in Betrieb nehmen. Das erhöht die Ausfallzeit und verringert den Gewinn. Der DSE-45 erfordert keine Neupositionierung bei Bahnbreitenänderungen, was die Betriebszeit, den Durchsatz und den Gewinn erhöht.
Fife DSE-45 Breitband-Ultraschallsensor
Gabelweite
Proportionalband

2,598 – 20,276 in

66 - 515 mm

Auflösung

3,976e-5 - 3,094e-4 in

0,00101 - 0,00786 mm

Schutzklasse
Digitaler Ausgang

MaxNet über Ethernet, RS-485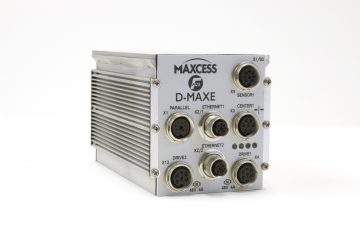 D-MAX-E-Bahnlaufregler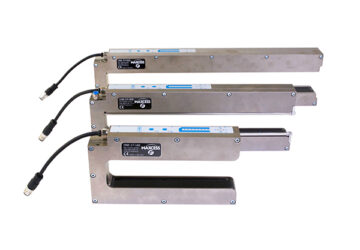 Fife DSE-17 Digitaler Infrarot-Breitbandsensor
We use technologies, such as cookies, to customize content and advertising, to provide social media features and to analyze traffic to the site. We also share information about your use of our site with our trusted social media, advertising and analytics partners.