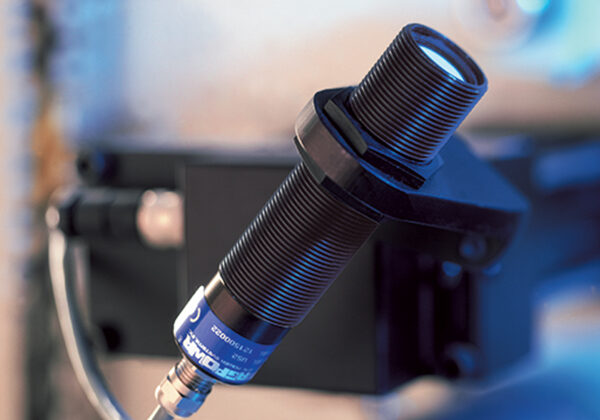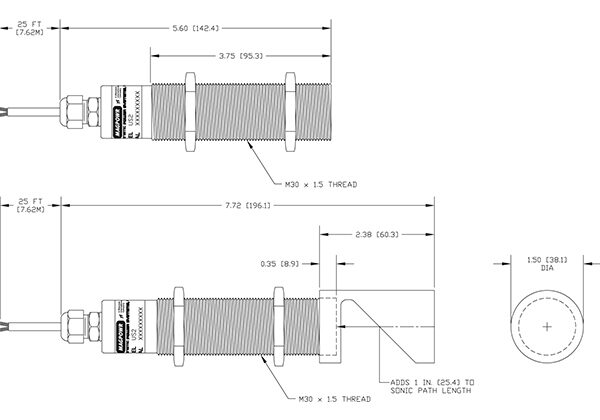 MAGPOWR US-2 Ultraschallsensor
Verringern Sie Ausschuss und Abfall, indem Sie die Bahn mit diesem Spannungssensor präzise steuern
Misst den Rollendurchmesser
Ermöglicht die Einstellung von Warnung bei Kern- und Vollrollen. Damit kann der Bediener bei nahender voller oder endender Rolle informiert werden
Ausschuss ist im Wesentlichen Abfall und Abfall bedeutet weniger Gewinn. Eine effektive Möglichkeit, den Ausschuss zu reduzieren und den Gewinn zu maximieren ist die größere Genauigkeit und Steuerung der Bahn. Der Ultraschallsensor US-2 von MAGPOWR kann mit der Bahnzugregelung VERSATEC genutzt werden, um den Rollendurchmesser zu erfassen und ermöglicht, dass Kern- und Vollrollenalarme so eingestellt werden, dass der Bediener bei nahender voller oder endender Rolle alarmiert wird. Dieses vollautomatische Ultraschall-Spannungsregelungssystem ermöglicht, Ausschuss zu reduzieren, indem die gesamte Rolle auf der Bahn genutzt wird.
Sensorbereich

5,984 - 60 in

152 - 1.524 mm

Sensorauflösung

Größer von: 0,025% der Spanne oder 0,01 Zoll

Größer von: 0,025% der Spanne oder 0,01 Zoll

Rückspulkegel

Einstellbar von 0 bis 100 %

Einstellbar von 0 bis 100 %

Schutzklasse
2D/3D Zeichnungen
Benutzerhandbuch
Installationshandbuch
Anhänger und Etiketten
Batterie
Flexible Verpackung
Hygienepapier
Karton
Lebensmittel und Getränke
Pharmazie
Spezialverarbeitung
Verpackungindustrie
Vliesstoffe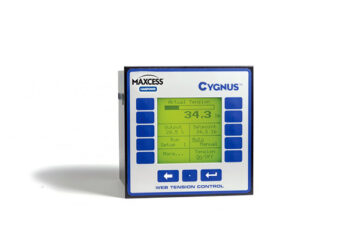 Cygnus Bahnzugregelung
The Cygnus Tension Controller is an advanced, intuitive tension controller in a compact enclosure that's easy to navigate for operators.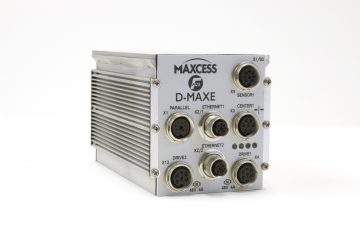 D-MAX-E-Bahnlaufregler
A compact and easy-to-use web guide controller that offers precise and reliable control for a variety of industrial applications.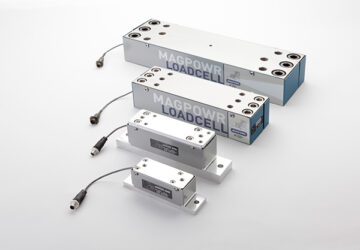 MAGPOWR GTS-Kraftmessblöcke der Golbal-Serie
MAGPOWR's GTS Global Load Cell ensures stability and accuracy, allowing tension to be precisely measured and controlled on a roll.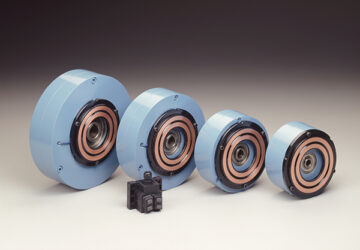 MAGPOWR GC Magnetpulverkupplungen Global-Serie
MAGPOWR's Global Series Clutches offer state-of-the-art magnetic particle technology featuring the latest materials and components, modern manufacturing techniques and a sleek design.