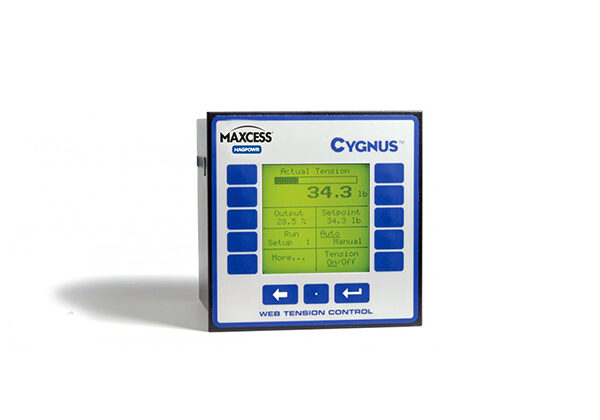 Cygnus Tension Controller
The Cygnus Tension Controller is an advanced, yet intuitive, tension controller in a compact enclosure. Operators can easily navigate through advanced tension control functions and codes using on-screen prompts displayed in full text, making the setup process faster. Web tension is maintained or adjusted using multifunction "smart keys" and a large backlit display for easy viewing. Converters and printers can dramatically reduce setup time and improve consistency with powerful features like automatic tuning and out-of-round roll compensation (previously only possible with a dancer control). Complex tension settings can be input quickly with full text prompts as opposed to more complicated input procedures of the past.
Branchen
Battery
Cardboard
Flexible Packaging
Food and Beverage
Nonwovens
Packaging
Pharmaceutical
Specialty Converting
Tag and Label
Towel and Tissue
Advanced yet intuitive tension controller
Web break detection, out-of-round roll compensation and auto tuning
Offers weightless load cell calibration for quick setups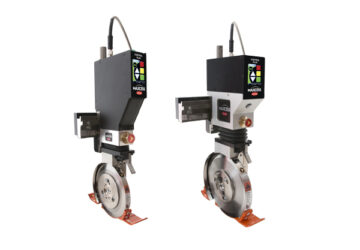 Control Series Electronic Knifeholder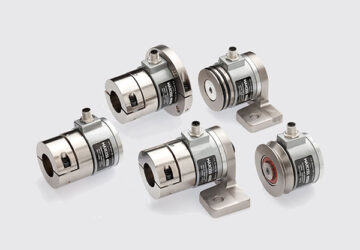 TS Load Cells
Digitaler Liniensensor Fife SE-46C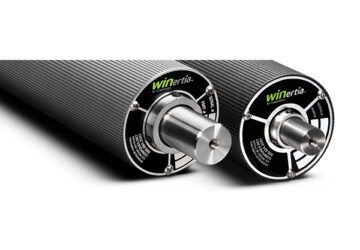 WINertia™ AV-Air Vent Aluminium Umlenkwalz
We use technologies, such as cookies, to customize content and advertising, to provide social media features and to analyze traffic to the site. We also share information about your use of our site with our trusted social media, advertising and analytics partners.