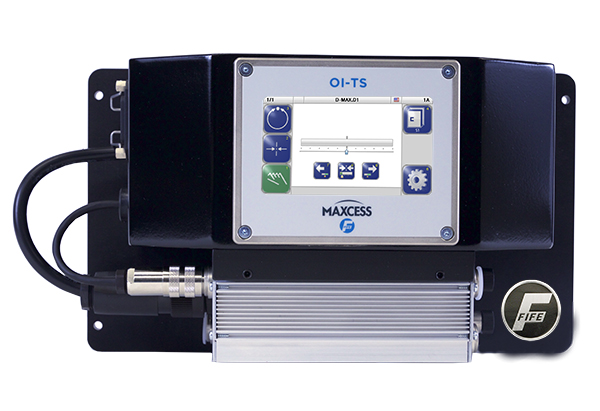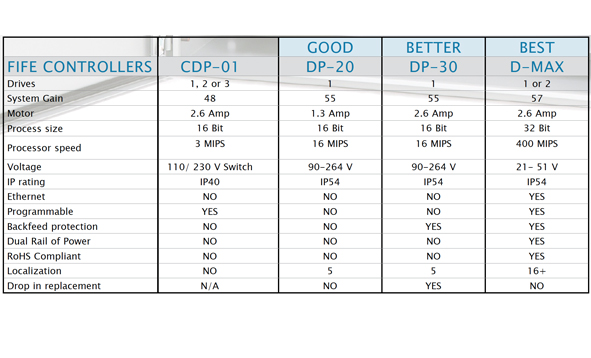 D-MAXE Bundle
Get the latest technology in an easily-swappable format with the D-MAX Bundle!
Holen Sie sich die neueste Technologie in einem leicht austauschbaren Format mit dem D-MAX Bundle.
Der CDP-01 ist seit mehr als 20 Jahren auf dem Weltmarkt ein zuverlässiger Controller für mehr als 40.000 Prozesslinien. Im Jahr 2012 begann Fife zu informieren, dass der CDP-01-Prozessor in den kommenden Jahren veraltet sein würde.
Da die Komponenten veraltet sind, ist es nicht mehr möglich, weitere Geräte zu verkaufen. Um eine leicht austauschbare Lösung zu bieten wurde daher dieses D-MAX-Bundle mit der exakten Grundfläche des CDP-01 entwickelt.
Prospekt
Installationshandbuch
Produktdatenblatt
Benutzerhandbuch
2D/3D Zeichnungen