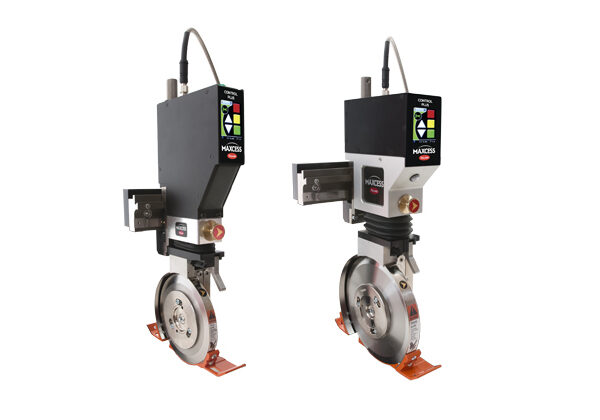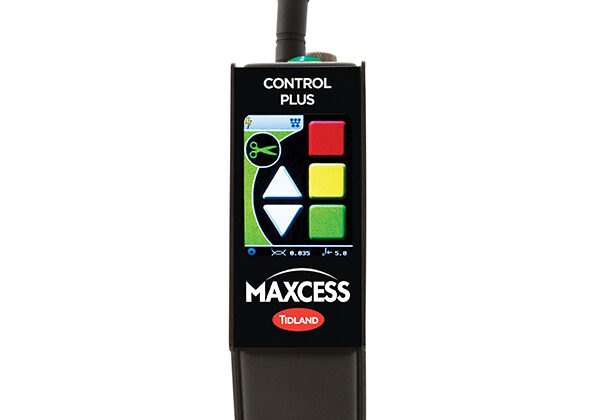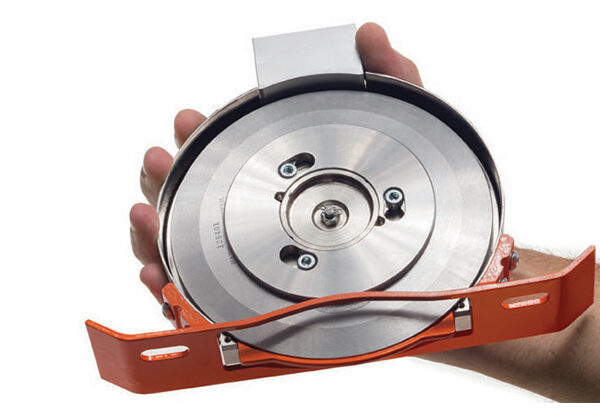 Elektrischer Messerhalter "CONTROL SERIE"
Maximierung der Bedienersicherheit, von Produktivität und Rollenqualität
Vollelektronischer Messerhalter mit intuitivem Farb-Touchscreen
Die automatische Kalibrierung von Seitenkraft und Messerüberlappung erhöht die Schnittgenauigkeit und -konsistenz und hilft den Ausschuss zu reduzieren
Maximieren Sie Bedienersicherheit, Produktivität und Rollenqualität mit der neuesten TIDLAND--Innovation aus dem Bereich Schneiden. Mit einer Touchscreen-Oberfläche, einer LED-Hintergrundbeleuchtung, erhöhter Langlebigkeit und kabelloser Bedienung bietet der elektrische Messerhalter der Control-Serie eine erhebliche Verbesserung auf dem Gebiet Messerhalterentwicklung.
Erhältlich in zwei Modellen, Control und Control Plus. Beide ermöglichen eine sekundenschnelle Einrichtung ohne Bedienereingriff, was zu einer höheren Konsistenz, geringerem Messerverschleiß und reduzierten Ausfallzeiten zwischen den Formatwechseln führt.
Das Modell Control Plus bietet zusätzlich eine Seitenkraftregelung mit geschlossenem Regelkreis und Echtzeitüberwachung über den integrierten Touchscreen oder die PC-Schnittstelle, womit die Einstellungen bestätigt und konsequent eingehalten werden können.
| | |
| --- | --- |
| | |
| Minimale Schnittbreite | |
| | |
| Messerdurchmesser ø | |
| | ±0,226 kg Seitenkraft ±0,076 mm Tiefenzustellung |
Minimale Schnittbreite
Maximal zulässige Geschwindigkeit*
Messerdurchmesser ø
Spannungsversorgung
Automatische Einstellgenauigkeit

±0,5 lb Seitenkraft ±0,003" Tiefenzustellung

±0,226 kg Seitenkraft ±0,076 mm Tiefenzustellung
Verpackungindustrie
Anhänger und Etiketten
Karton
Lebensmittel und Getränke
Flexible Verpackung
Pharmazie
Vliesstoffe
Batterie
Hygienepapier
Spezialverarbeitung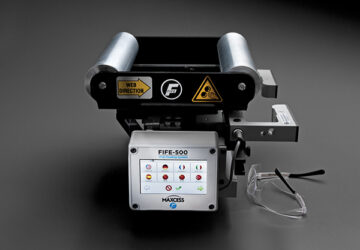 FIFE-500 Bahnlaufregelungssystem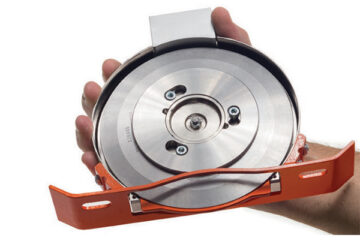 Zubehör für Messerhalter
Safety should be a priority. We offer a wide range of accessories, including safety devices, mounting options and blade guard attachments.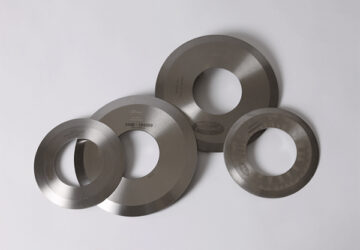 Obermesser, Untermesser und Messerwellen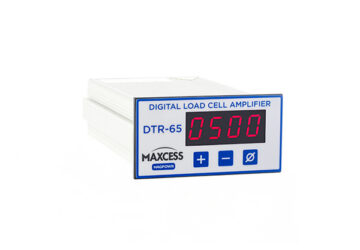 MAGPOWR DTR-65 Digitaler Messverstärker
The DTR-65 offers the ability to have a tension display on a machine panel with the option to also output a tension reference to a drive or PLC to remotely display or control tension.