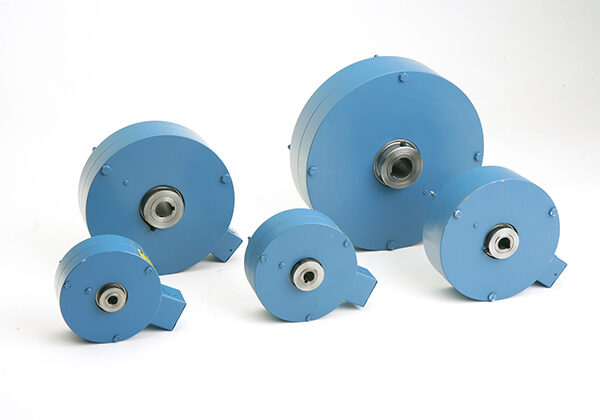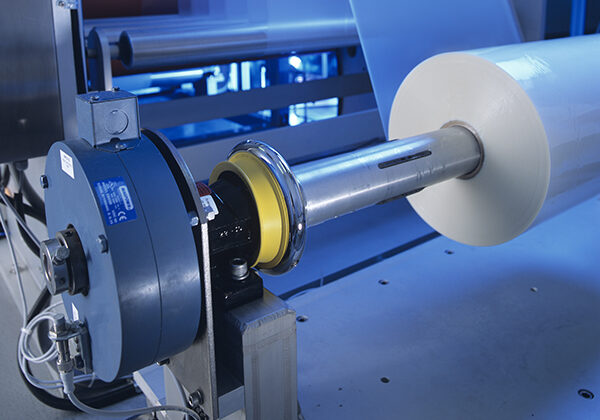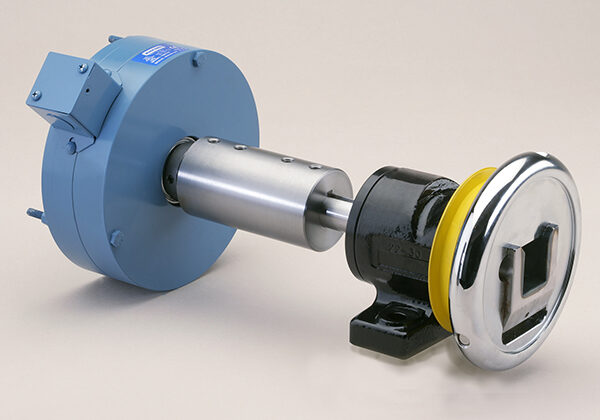 MAGPOWR GB Magnetpulverbremsen der Global-Serie
Vielseitige und flexible Bremsen für gleichmäßiges, wiederholbares, regelbares Drehmoment, unabhängig von Geschwindigkeit
Modernste Magnetpulvertechnologie
Kostengünstige Lösung, in 90 und 24 VDC-Optionen erhältlich
Vielseitigkeit und Flexibilität sind die wahren Vorteile der Magnetpulverbremsen der Global Serie von MAGPOWR, denn sie liefern unabhängig von der Geschwindigkeit ein gleichmäßiges, wiederholbares und regelbares Drehmoment. Dadurch eignen sie sich für die unterschiedlichsten Anwendungen in den Bereichen Kraftübertragung und Bahnzugregelung. Ausführungen in einem Drehmoment von 7,46 bis 440,64 Nm (5,5 bis 325 lb-ft) erhältlich.
Bei dieser Bremsserie kommt eine hochmoderne Magnetpulvertechnologie zum Einsatz und ihre kompakte Größe ist auf die Durchgangsbohrungen in allen bearbeiteten Gehäusen zurückzuführen, die eine einfache Montage ermöglichen. Die M -Serie (metrisch) ist mit metrischen Bohrungen und Keilnuten sowie mit metrische Befestigungsteile und Einstellschrauben ausgestattet und entspricht internationalen Konstruktionsanforderungen. Die Bremsen sind auch als 24 VDC- oder 90 VDC-Modelle erhältlich.
Verfügbare Modelle nach Nenndrehmoment:
GBA: 7.5 Nm (5.5 lb-ft)
GBB: 14 Nm (11 lb-ft)
GBC: 35 Nm (26 lb-ft)
GBD: 75 Nm (56 lb-ft)
GBE: 135 Nm (100 lb-ft)
GBF: 441 Nm (325 lb-ft)
Anhänger und Etiketten
Batterie
Flexible Verpackung
Hygienepapier
Karton
Lebensmittel und Getränke
Pharmazie
Spezialverarbeitung
Verpackungindustrie
Vliesstoffe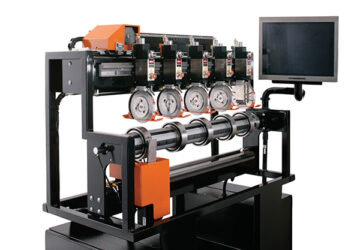 MSP-A
Achieve a highly accurate, safe and reliable automated solution for your slitting needs with the SP-500 automatic slitting positioning system, providing the best ROI when working with multiple materials or frequent line changes.
Boschert Klapplager
Tidland Boschert Safety Chucks are pre-engineered for roll support and torque transfer in unwind and rewind applications, available in a variety of options depending on the level of safety and automation required.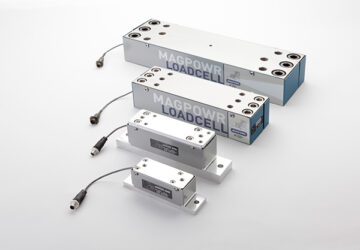 MAGPOWR GTS-Kraftmessblöcke der Golbal-Serie
MAGPOWR's GTS Global Load Cell ensures stability and accuracy, allowing tension to be precisely measured and controlled on a roll.