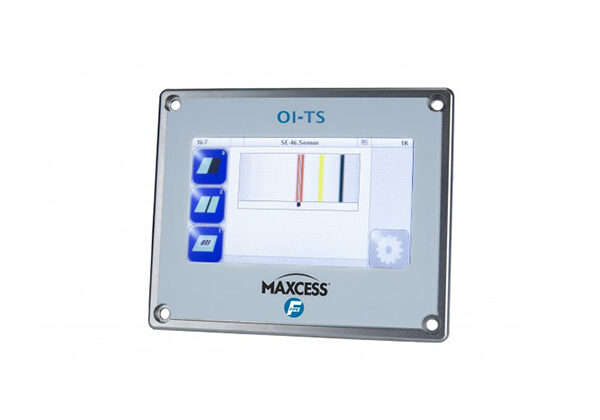 D-MAX OI-TS Bediengerät
Eine intuitive D-MAX-Bedienoberfläche für eine einfache Einrichtung
Die farbige Touchscreen-Oberfläche ist mit minimalem Schulungsaufwand extrem einfach zu bedienen
Ideal für den D-MAX-Controller oder den digitalen Liniensensor SE-46C
Branchen
Battery
Corrugated
Flexible Packaging
Food and Beverage
Nonwovens
Packaging
Pharmaceutical
Specialty Converting
Tag and Label
Towel and Tissue
Das OI-TS ist die perfekte Ergänzung zu unserem D-MAX-Controller oder dem digitalen Liniensensor SE-46C. Die intuitive farbige Touchscreen-Oberfläche ist mit Farbsymbolen und mehreren Sprachen ausgestattet und macht die Installation und Bedienung zum Kinderspiel.
Dieses robuste und vielseitige Bediengerät ist für die einfache Integration in ein Bedienfeld oder eine Schranktür konzipiert. Für die Wandmontage kann ein Rahmen hinzugefügt werden.
We use technologies, such as cookies, to customize content and advertising, to provide social media features and to analyze traffic to the site. We also share information about your use of our site with our trusted social media, advertising and analytics partners.