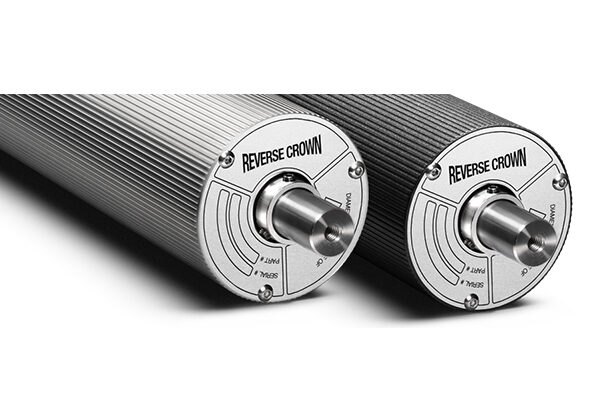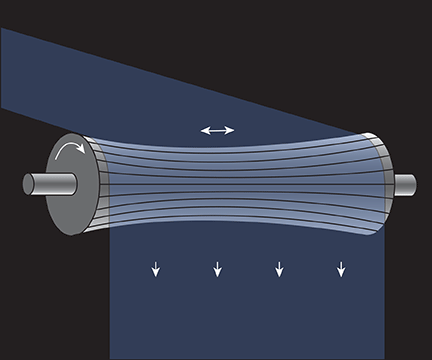 WINertia™ AV-Breitstreckwalze
Unübertroffenes Bahnhandling zur einfachen Entfernung von Falten
Unvergleichliches Balancing
Lieferung in 5 Tagen oder weniger (7 Tage EU)
Die WINertia™ AV Breitstreckwalze mit negativen Profil entfernt Falten effektiv!
Die WINertia™ AV Spreizrolle entsteht durch die Bearbeitung eines Kegels, der in der Mitte der WINertia AV Umlenkwalze ein "Reverse Crown"-Profil erzeugt. Die konische Tragrolle erzeugt einen größeren Durchmesser an der Außenkante und einen kleineren Durchmesser in der Rollenmitte. Diese Konstruktion ermöglicht eine größere Oberflächengeschwindigkeit an den Enden der Walze. Das Ergebnis ist eine Bahnspannungsverteilung, die die Bahn von der Mitte nach außen spreizt.
Die WINertia™ AV Spreizrolle wird von den Kunden aufgrund ihrer außergewöhnlichen Traktion, Leistung und Wertigkeit bevorzugt.
Anhänger und Etiketten
Batterie
Flexible Verpackung
Hygienepapier
Karton
Lebensmittel und Getränke
Pharmazie
Spezialverarbeitung
Verpackungindustrie
Vliesstoffe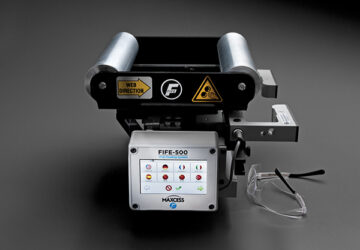 FIFE-500 Bahnlaufregelungssystem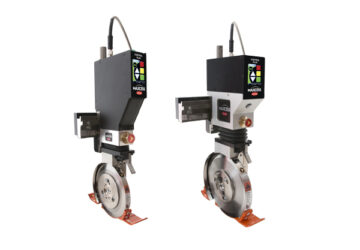 Elektrischer Messerhalter "CONTROL SERIE"
Maximize operator safety, productivity and roll quality with Tidland's Control Series. Features include an LED-backlit touchscreen interface, enhanced durability and available wireless operation.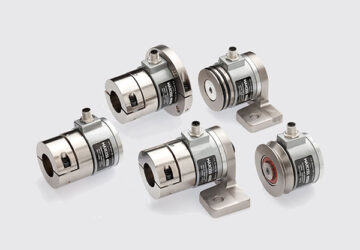 TS Kraftaufnehmer
TS load cells provide the most consistent tension control regardless of temperature changes. They're rugged and highly accurate, measuring tension in any unwind, rewind or intermediate web processing application.