H3662 Zeilenkopfsensor
IR-Sensor zur Kanten-, Mittellinien- oder Breitenerkennung, ideal zur Erkennung von Linien oder Mustern wie Barcodes
Besonders gut in Anwendungen, bei denen der Kontrast zwischen Hintergrund und gedruckter Zeile gering ist
Er beleuchtet mit IR-Licht ein retroreflektierendes Band (Reflektor), das hinter der Bahn angebracht ist
Der Zeilensensor H3662 ist ein IR-Sensor zur Kanten-, Mittellinien- oder Breitenerkennung. Er beleuchtet mit IR-Licht ein retroreflektierendes Band (Reflektor), das hinter der Bahn angebracht ist. Das vom Reflektor zurückgeworfene Licht wird auf einem Lineararray im Sensor abgebildet. Der H3662 kompensiert die Alterung der Optik aufgrund von Staubablagerungen oder Verfärbungen der Linse/Reflektorabdeckung. Ein integrierter Mikrocontroller wertet das Signal des Arrays aus und erkennt die genaue Position der Bahnkanten.
Linearität

Besser als ± 0,3 %

Besser als ± 0,3 %

Auflösung
Betriebstemperaturbereich
Schutzklasse
Analoger Ausgang

1,0-5,0 V DC oder 3,33-16,67 mA (je nach Kabelauswahl)
Anhänger und Etiketten
Batterie
Flexible Verpackung
Hygienepapier
Karton
Lebensmittel und Getränke
Pharmazie
Spezialverarbeitung
Verpackungindustrie
Vliesstoffe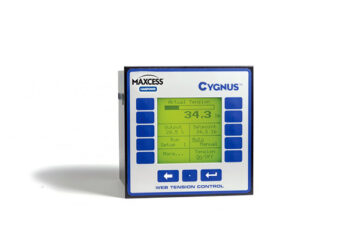 Cygnus Bahnzugregelung
The Cygnus Tension Controller is an advanced, intuitive tension controller in a compact enclosure that's easy to navigate for operators.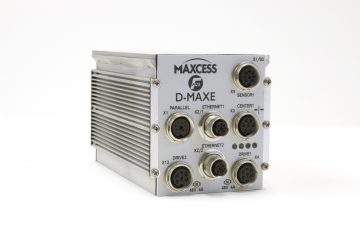 D-MAX-E-Bahnlaufregler
A compact and easy-to-use web guide controller that offers precise and reliable control for a variety of industrial applications.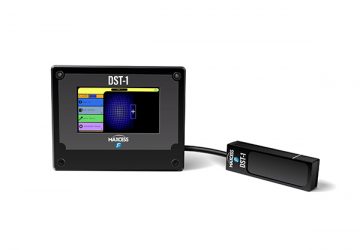 DST-1 Objekt-Erkennungssensor