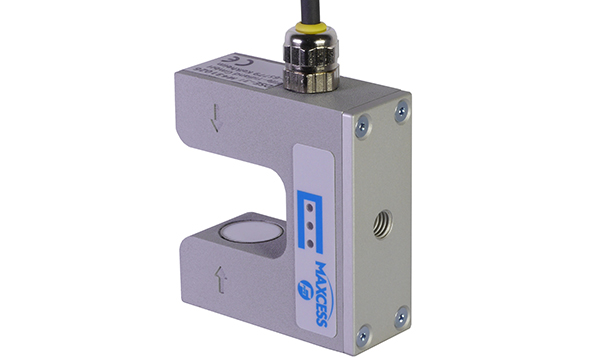 DSE-31
Uses ultrasonic waves for sensing and is insensitive to ambient light making them ideal for guiding opaque material and clear films
Quick and easy connection to the D-MAX Enhanced Digital Web Guide Controller. Setup time is practically non-existent
Built-in LED display, visible from both sides, and shows directly on the sensor information about the operating status like for instance the existence of the supply voltage, position of the edge of the web inside the field of view or error messages.
DSE-31 is available with an intrinsically-safe option. Please contact your local account manager or customer service representative for more information.
Branchen
Anhänger und Etiketten
Batterie
Flexible Verpackung
Hygienepapier
Karton
Lebensmittel und Getränke
Pharmazie
Spezialverarbeitung
Verpackung
Vliesstoffe
Our new digital ultrasonic sensors are lightweight, come in a compact size and are insensitive to ambient light, making them ideal for many applications where accurate web guiding is required and space is limited.
The DSE Series Ultrasonic Sensors use ultrasonic waves to measure the lateral position of the web material. The control range (proportional band) allows significant guide point adjustment. In addition, they are often used in pairs for centre guiding when web width variations are limited. Its excellent technical specifications allow it to also be used with a Fife processor to guide clear film or opaque materials.
We use technologies, such as cookies, to customize content and advertising, to provide social media features and to analyze traffic to the site. We also share information about your use of our site with our trusted social media, advertising and analytics partners.