Digitaler Liniensensor Fife SE-46C
Erkennung von Linien, Linienkanten und Mustern (z. B. Barcodes)
Einfache Referenzauswahl durch farbigen Touchscreen
Anzeige des Bildes des Sichtfeldes in voller Farbe
Branchen
Battery
Cardboard
Flexible Packaging
Food and Beverage
Nonwovens
Packaging
Pharmaceutical
Specialty Converting
Tag and Label
Towel and Tissue
Der digitale Liniensensor SE-46C ist in der Lage, Linien, Linienkanten und grafische Muster wie Barcodes zu erkennen. Er kann auch bei geringem Kontrast oder bei verschiedenen, nahe beieinanderliegenden Mustern eingesetzt werden, wo herkömmliche Sensoren nicht funktionieren. Der SE-46C kann auch bei transparenten Folien nach der Bahnkante regeln.
Die Bedienerschnittstelle OI-TS für den Liniensensor SE-46C verfügt über einen farbigen Touchscreen, auf dem das Bild der Bahn in voller Farbe angezeigt wird, was die Sensorkalibrierung einfach und intuitiv macht. Es reicht aus, wenn der Bediener die gewünschte Referenzkante auswählt und die Taste für die automatische Kalibrierung betätigt.
Dank des 30 mm breiten Sichtfeldes und der hohen Auflösung eignet sich der SE-46C-Sensor für anspruchsvollste Linienregelungen.
SE-46C Digitaler Bahnführungssensor
| | |
| --- | --- |
| Umgebungstemperaturbereich | |
| Proportionalband | |
| Schutzklasse | |
| Ausgangssignal - Analog | 0 bis 10 mA |
| Ausgangssignal - Digital | MaxNet über Ethernet |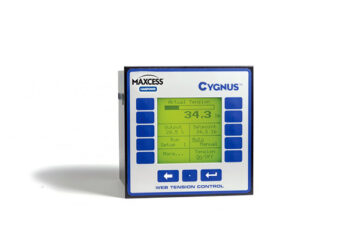 Cygnus Tension Controller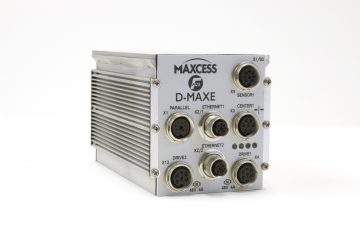 D-MAX-E-Bahnlaufregler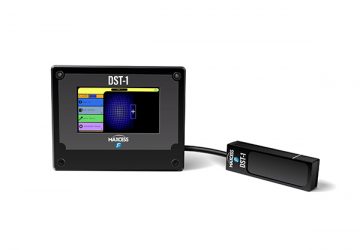 Fife DST-1 Objekt-Erkennungssensor
We use technologies, such as cookies, to customize content and advertising, to provide social media features and to analyze traffic to the site. We also share information about your use of our site with our trusted social media, advertising and analytics partners.