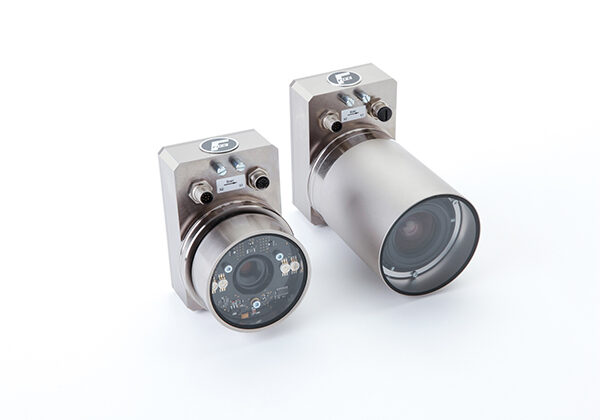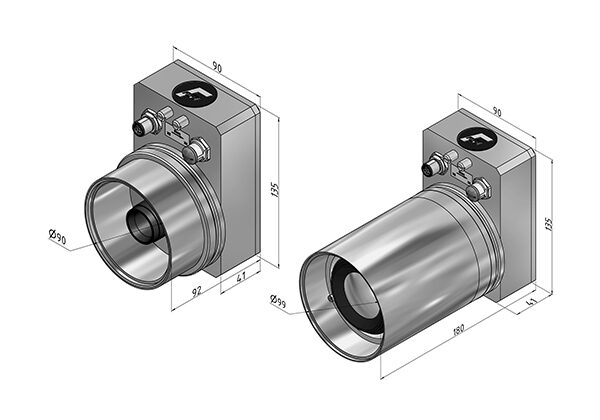 DAC-005 Diodenzeilenkamera
Die ideale Lösung für eine Vielzahl von schwer abtastbaren Materialien von Vliesstoffen bis hin Stahl
Ignoriert Kontraständerungen und bietet gleichzeitig eine hohe Linearität und Genauigkeit
Extrem flexible Bahnbreiten- und Spalt-Einstellungen
Der Sensor DAC-005 mit Kamera ist die ideale Lösung für eine Vielzahl von schwer erfassbaren Materialien, von Vliesstoffen bis hin zu Stahl. Die Kamera verfügt über insgesamt 7.725 Pixel und kann das Sichtfeld in 31 Teilbereiche aufteilen, wodurch "virtuelle Sensoren" entstehen. Jeder virtuelle Sensor kann eine Kante von insgesamt 255 erkennen. Das kleine Gehäuse, die interne Lichtquelle und verschiedene C-Mount-Objektive ermöglichen eine Installation unter engen Feldbedingungen.
Betriebstemperaturbereich
Schutzklasse
Analoger Ausgang

0 mA - 10 mA für 2 Flanken

Digitaler Ausgang

2 offene Kollektorausgänge

Verfügbare Linsen

F-Mount: 28 bis 80 mm, 70 bis 210 mm
C-Mount: 8 mm, 12,5 mm, 16 mm, 25 mm, 35 mm
Verpackungindustrie
Anhänger und Etiketten
Karton
Lebensmittel und Getränke
Flexible Verpackung
Pharmazie
Vliesstoffe
Batterie
Hygienepapier
Spezialverarbeitung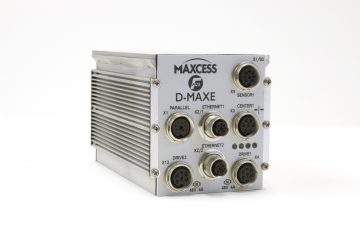 D-MAX-E-Bahnlaufregler
A compact and easy-to-use web guide controller that offers precise and reliable control for a variety of industrial applications.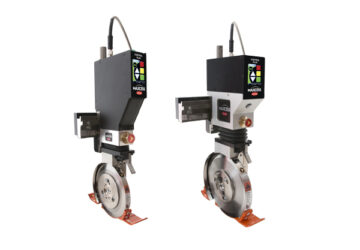 Elektrischer Messerhalter "CONTROL SERIE"
Maximize operator safety, productivity and roll quality with Tidland's Control Series. Features include an LED-backlit touchscreen interface, enhanced durability and available wireless operation.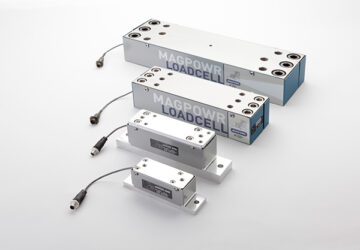 MAGPOWR GTS-Kraftmessblöcke der Golbal-Serie
MAGPOWR's GTS Global Load Cell ensures stability and accuracy, allowing tension to be precisely measured and controlled on a roll.