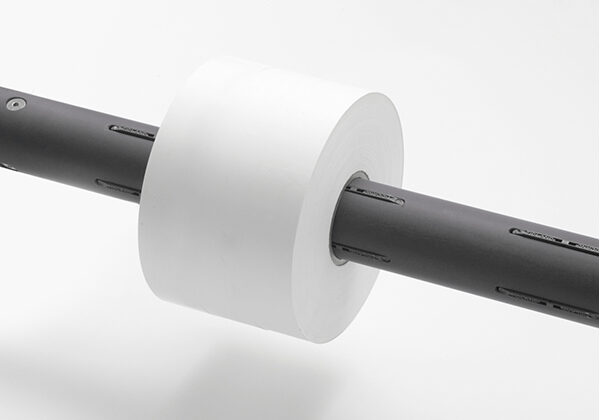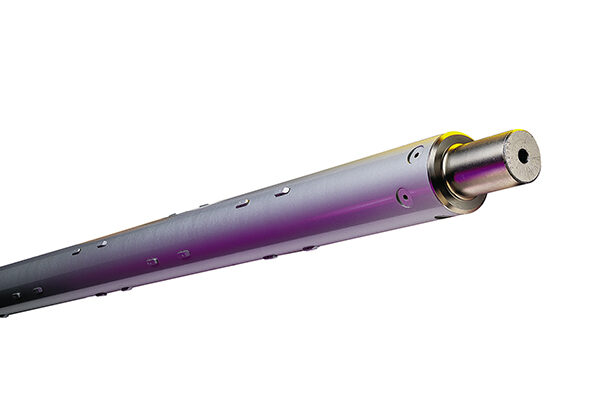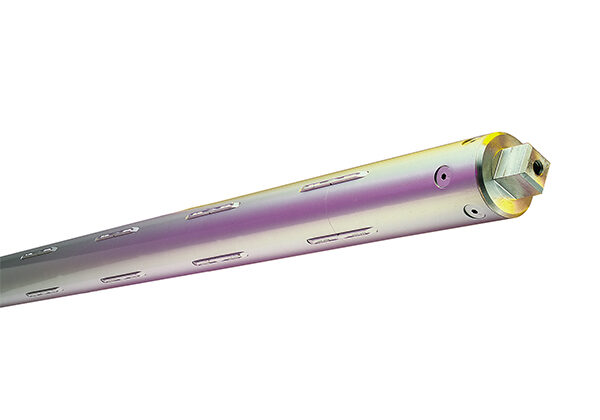 Ultrashaft Kohlefaser Spannwelle
Leichte Kohlefaserkonstruktion reduziert die mit der Handhabung der Welle verbundenen Arbeitsunfallkosten
Die Kohlefaserwelle mit hohem Modul und geringer Durchbiegung erhöht die Rentabilität durch höhere Laufgeschwindigkeiten und störungsfreie Verbindungen
Hohe Festigkeit und hohes Drehmoment ermöglichen eine sichere Handhabung der anspruchsvollsten Materialien
Die perfekte Kombination aus Langlebigkeit und Hochgeschwindigkeitsbetrieb in einem leichten, ergonomischen Luftschacht ist das, was Bediener an Tidlands Ultrashaft KohlefaserSpannwellen zu schätzen wissen. Ultrashafts gibt es in benutzerdefinierten Optionen: mit Aluminium ummantelt, mit Stahl ummantelt oder schwarz lackiert (ohne Ummantelung).
Zu den weiteren Verbesserungen der Welle gehören Lugs mit hohem Drehmoment und nichtmetallische Rückzugsfedern, die Ausfälle des Schlauchs praktisch ausschließen. So erhalten Sie einen ultrazuverlässigen, lang haltbaren Ultrashaft für hohe Geschwindigkeiten.
Hinweis: Das Beispiel zeigt die Ergebnisse für eine Lug-Welle bei einer 70″ breiten Bahn. Angenommen werden (2) Stahlzapfen mit einem Durchmesser von 2″ und einer Länge von 6″; Stirnlänge der Stegbreite + 4″ Lagermitte der Stirnlänge + 6″. Die maximale Betriebsgeschwindigkeit liegt am Kern, angenommen wird ein Kern mit 0,5″ Wandstärke. Andere Konfigurationen führen zu anderen Ergebnissen. Wenden Sie sich an einen Tidland-Kundendienstmitarbeiter, um eine vollständige Wellenanalyse für Ihre spezifische Anwendung zu erhalten.
| | |
| --- | --- |
| Geschätztes Gewicht der Welle | |
| Tragfähigkeit - Einzelrolle | |
| Tragfähigkeit - Mehrere Rollen | |
| Maximale Betriebsgeschwindigkeit | |
Verpackungindustrie
Anhänger und Etiketten
Karton
Lebensmittel und Getränke
Flexible Verpackung
Pharmazie
Vliesstoffe
Batterie
Hygienepapier
Spezialverarbeitung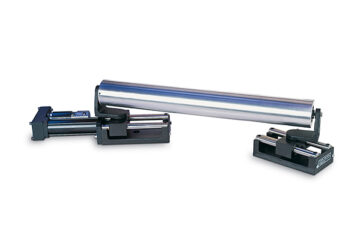 Kamberoller und Kantiroller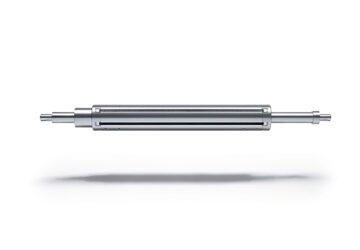 GX Ultra Lightweight – Spannwelle
Made with lightweight, high-strength aluminum and innovatie 2-piece expanding element, the Ultra-Light GX Air Shaft delivers unmatched performance in many unwind and rewind applications.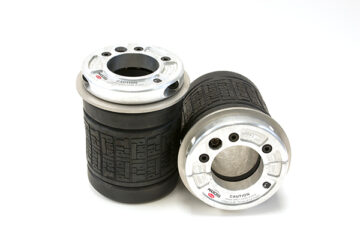 Leichtbau-Spannköpfe Force5
The Force5 is incredibly durable in extreme conditions, retains its shape over time and is lightweight, making it an excellent alternative to aluminum chucks at the lowest market cost.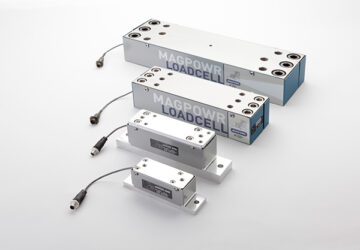 MAGPOWR GTS-Kraftmessblöcke der Golbal-Serie
MAGPOWR's GTS Global Load Cell ensures stability and accuracy, allowing tension to be precisely measured and controlled on a roll.