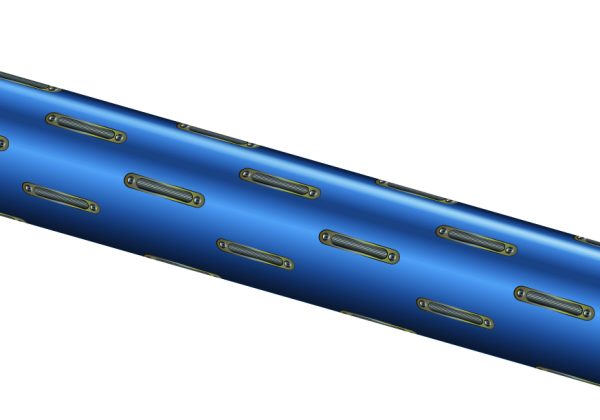 560PM Große Spreizdornwelle
Bis zu 2x schneller als die Konkurrenz
Großer Ausdehnungsbereich – bis zu 12-Zoll-Hülsen
Das grundsätzlich gleichgewichtige Design minimiert Vibrationen und maximiert Bahngeschwindigkeit
Einfache Wartung minimiert Ausfallzeiten
Durch einen schnelleren Ablauf, das schnellere Laden von Hülsen und eine schnellere Instandhaltung, bauen Sie Ihre Produktivität erheblich aus.
Mit der neuen 560PM Große Spreizdornwelle von Tidland minimieren Sie Vibrationen und arbeiten mit hohen Geschwindigkeiten. Mit einem großen Ausdehnungsbereich, mechanischer Zentrierung der Hülse durch pneumatische Betätigung und verbesserter Festigkeit, reduziert die 560PM die Vibrationen erheblich und ermöglicht es Bedienern, mit höheren Bahngeschwindigkeiten von mehr als 2.000 Fuß pro Minute zu arbeiten.
Zudem lassen sich aufgrund des großen Ausdehnungsbereichs von 22,4 mm (0,88 Zoll) eine Reihe von Hülsen-IDs bei einfacherem Beladen verwenden. Reduzieren Sie die Notwendigkeit zur Instandhaltung erheblich, indem Sie Gleitmaterialien und von außen zugänglichen Verschleißkomponenten verwenden.
Benutzerhandbuch
Produktdatenblatt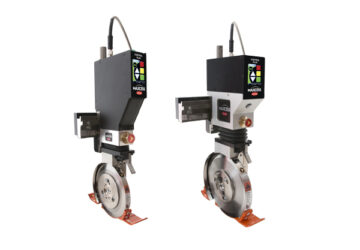 Elektrischer Messerhalter "CONTROL SERIE"
Maximize operator safety, productivity and roll quality with Tidland's Control Series. Features include an LED-backlit touchscreen interface, enhanced durability and available wireless operation.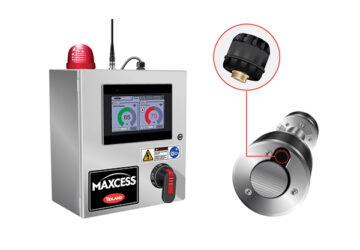 PressureMax
Reduce operating costs by minimizing unplanned downtime and scrap while improving safety during unwind and rewind processes with Tidland's PressureMax system.