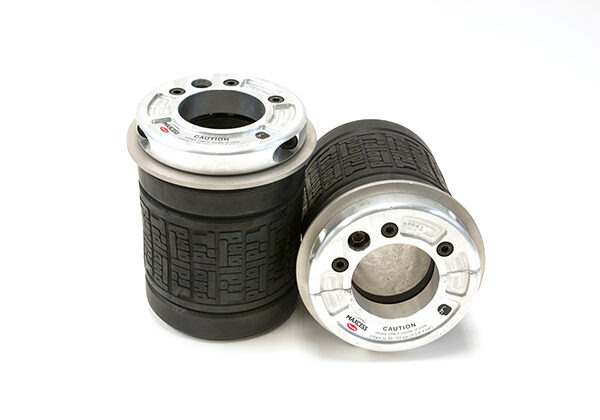 Pneumatische Leichtbau-Spannköpfe Force5
Der leichteste Spannkopf auf dem Markt erhöht die Sicherheit der Bediener.
Liefert maximale Haltekraft bei Notstopp und bei Anwendungen mit hohem Drehmoment.
Erschwingliche, ergonomische Alternative zu Spannköpfen aus Aluminium.
Die pneumatischen Leichtbau-Spannköpfe Force5 von Tidland sind äußerst leicht und bieten eine fantastische Haltekraft am Kern. Sie sind eine leichte Alternative zu Aluminium-Spannköpfen zu einem günstigen Preis. Der Force5 kann auch unsachgemäßen Gebrauch in den schwierigsten Umgebungen aushalten. Das speziell entwickelte Polymer-Expansionselement ist nicht nur für eine hohe Haltbarkeit unter extremen Bedingungen ausgelegt, sondern behält auch über lange Zeit seine Form, was das Einsetzen und Entfernen erleichtert. Die Force5 Leichtbau-Spannköpfe sind die leichtesten Spannköpfe auf dem Markt und verfügen über die größte Spannkraft mit verbessertem Spannen bei Not-Halt und Anwendungen mit hohem Drehmoment.
*Basierend auf ±5 psi Arbeitsdruck, Kerntoleranz von 0,05″ und einem statischen Reibungskoeffizienten zwischen Faserkern und Reifen von 0,64.
Tidland Force5 pneumatische Leichtbau-Spannköpfe Spezifikationen
| | |
| --- | --- |
| Kerngröße | |
| Maximale Wellengröße - rund (Durchmesser) | |
| Maximale Wellengröße - quadratisch (seitlich) | |
| Maximale Wellengröße - quadratisch (Ecke zu Ecke) | |
| Mindestgröße der Welle - rund oder quadratisch | |
| Maximales Rollengewicht pro Spannfutter | |
| Maximales Rollengewicht pro Rolle | |
Tidland force5 Drehmomentwerte*
Anhänger und Etiketten
Batterie
Flexible Verpackung
Hygienepapier
Karton
Lebensmittel und Getränke
Pharmazie
Spezialverarbeitung
Verpackungindustrie
Vliesstoffe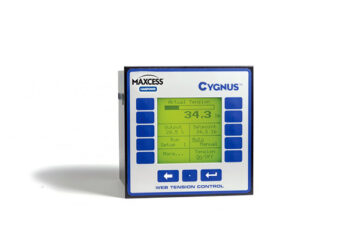 Cygnus Bahnzugregelung
The Cygnus Tension Controller is an advanced, intuitive tension controller in a compact enclosure that's easy to navigate for operators.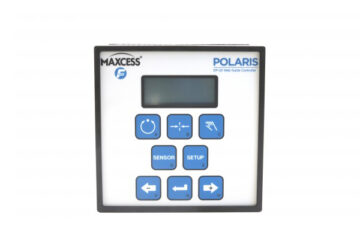 Polaris DP-20 Bahnlaufregler (im Auslauf)
A high-performance web guide controller that provides precise and reliable control for a variety of industrial applications.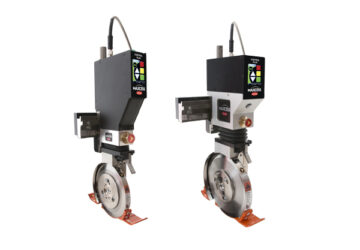 Elektrischer Messerhalter "CONTROL SERIE"
Maximize operator safety, productivity and roll quality with Tidland's Control Series. Features include an LED-backlit touchscreen interface, enhanced durability and available wireless operation.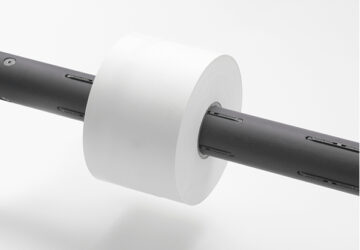 Ultrashaft Kohlefaser Spannwelle
Tidland's Ultrashaft Carbon Fiber Air Shafts are customizable and offer the perfect combination of durability and high-speed operation in a lightweight, ergonomic air shaft.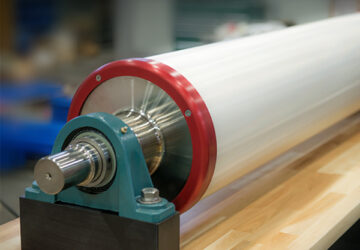 Webex Vakuumwalzen
A uniquely engineered internal vacuum system provides a strong, stable grip on a variety of materials, ensuring consistent and reliable web handling.