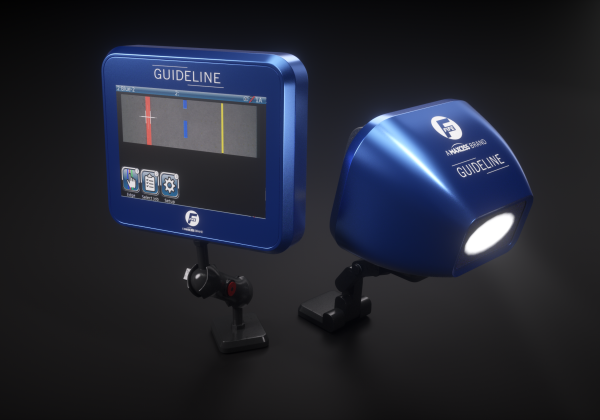 Sensore per guidanastri digitale GuideLine
Possibilità di pilotare facilmente linee, bordi e pattern grafici all'istante
Precisione fino a 10 volte superiore rispetto alla concorrenza
Telecamera a colori con touchscreen intuitivo a colori da 5″ per individuare facilmente le linee
Campo visivo di 32 mm, il più ampio sul mercato
Fino a 10 volte più preciso della concorrenza
Il sensore digitale per guidanastri GuideLine è in grado di rilevare linee, bordi e pattern grafici, come i codici a barre, a un prezzo estremamente competitivo. Può essere utilizzato anche in condizioni di basso contrasto o con motivi diversi situati l'uno accanto all'altro, situazione in cui i sensori tradizionali non funzionano. GuideLine è anche in grado di rilevare i bordi di pellicole trasparenti.
L'interfaccia utente inclusa nel sensore GuideLine è dotata di un touchscreen a colori, che consente di visualizzare l'immagine del nastro a colori, rendendo la calibrazione del sensore facile e intuitiva. Grazie all'ampio campo visivo di 32 mm e all'elevata risoluzione, GuideLine è adatto alle applicazioni di guidanastri più impegnative.
Sensore digitale di guida linea SE-46C
| | |
| --- | --- |
| Intervallo Operativo di Temperatura | |
| | |
| | |
| Banda proporzionale | |
| Classe di Protezione IP | |
Scheda Prodotto
Manuale D'uso
Alimenti e bevande
Batterie
Cartone
Converting tecnico
Etichette
Farmaceutica
Non tessuti
Packaging
Packaging flessibile
Tessuti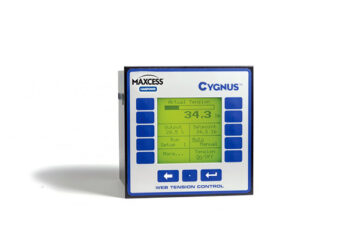 Processore controllo tiro Cygnus
The Cygnus Tension Controller is an advanced, intuitive tension controller in a compact enclosure that's easy to navigate for operators.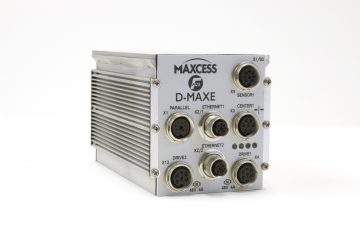 Processore avanzato per sistema di guida D-MAXE
A compact and easy-to-use web guide controller that offers precise and reliable control for a variety of industrial applications.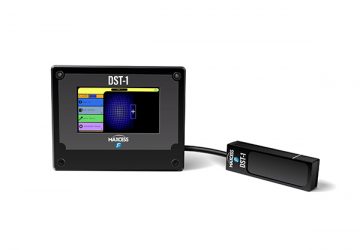 Sensore di riconoscimento oggetti DST-1: