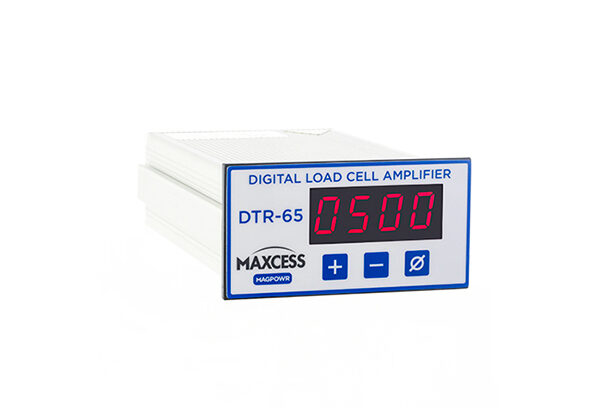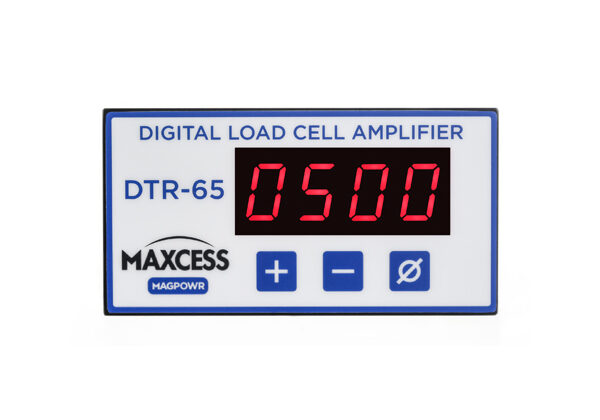 Visualizzatore digitale del tiro DTR-65
Amplificatore digitale potente e versatile montato a pannello
Classe di protezione IP65 per ambienti difficili
Calibrazione facile e veloce, con possibilità di effettuare la calibrazione delle celle di carico senza carico di riferimento
Il DTR-65 è quello che fa per voi quando avete bisogno di visualizzare il valore del tiro su un pannello della macchina - con l'opzione di emettere anche un riferimento di tensione a un azionamento o PLC per la visualizzazione o il controllo remoto del tiro.
Un potente e versatile amplificatore digitale che amplifica il segnale dal valore di pochi millivolt prodotto dalle celle di carico ad un segnale analogico impostabile in uscita da 0 a 10Vcc o da 4 a 20 mA.
Il corpo del DTR-65 é 1/8 DIN per montaggio a pannello, con classe di protezione IP-65. È facile da usare e impostare grazie ad una tastiera e un display a quattro segmenti, filtri passa-basso completamente programmabili per ogni uscita, punti di regolazione dell'allarme di tiro, calibrazione facile e veloce e persino calibrazione della cella di carico senza carico di riferimento.
Visualizzatore digitale del tiro DTR-65
Guadagno
Classe di protezione
Intervallo Operativo di Temperatura- alimentazione cc
Intervallo Operativo di Temperatura- alimentazioneca
Certificati

CE (EN61326-1) TUV Mark (UL61010-1) CAN/CSA-C22.2# 61010-1 CB to IEC 61010-1 RoHS

CE (EN61326-1) TUV Mark (UL61010-1) CAN/CSA-C22.2# 61010-1 CB to IEC 61010-1 RoHS
Cartone
Tessuti
Converting tecnico
Etichette
Packaging
Alimenti e bevande
Packaging flessibile
Farmaceutica
Non tessuti
Batterie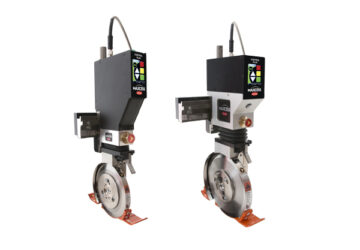 Portacoltello elettronico serie control
Maximize operator safety, productivity and roll quality with Tidland's Control Series. Features include an LED-backlit touchscreen interface, enhanced durability and available wireless operation.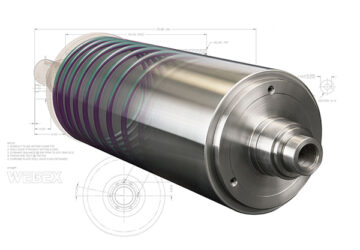 RULLI DI TRASFERIMENTO TERMICO WEBEX ( RULLI DI RAFFREDDAMENTO)
A uniquely engineered internal temperature management system allows for precise temperature control, ensuring consistent, reliable performance in heat transfer applications.