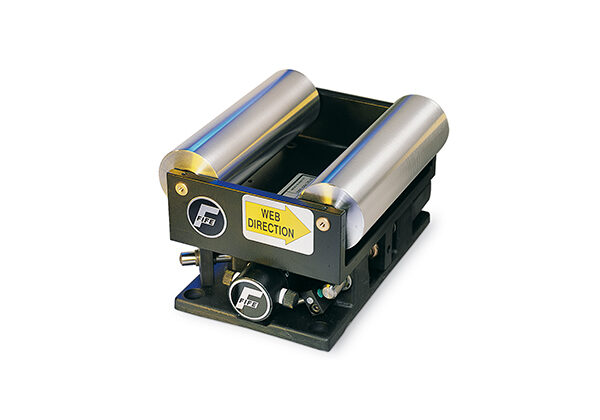 Symat 25
Completamente proporzionale per una guida veloce e precisa
Costruzione durevole per una bassa manutenzione e un'affidabilità duratura
Risposta in frequenza molto alta
Il Symat 25 è un sistema elettromeccanico compatto e versatile, progettato per applicazioni a nastro stretto in cui sono richieste brevi distanze di entrata e di uscita. Questa guida a telaio pivotante è disponibile con tre misure rulli standard: 160 mm (6,3"), 200 mm (7,88") e 250 mm (9,84"). Le stesse dimensioni sono disponibili per la lunghezza di guida, e la tensione massima consentita è di 156 o 200 N (35 o 45 libbre), a seconda dello stile di avvolgimento utilizzato.
Realizzato con una base pressofusa e parti fresate di precisione, il durevole Symat 25 aumenta la produttività minimizzando i tempi morti e gli sprechi. A seconda delle vostre esigenze e dei sensori selezionati, questa guida fornisce un funzionamento preciso e affidabile in applicazioni di guida di bordo, centro o linea. La funzionalità opzionale di servo-centro realizza il centraggio automatico della guida per velocizzare il processo di impostazione einserzione del nastro.
Alimenti e bevande
Batterie
Cartone
Converting tecnico
Etichette
Farmaceutica
Non tessuti
Packaging
Packaging flessibile
Tessuti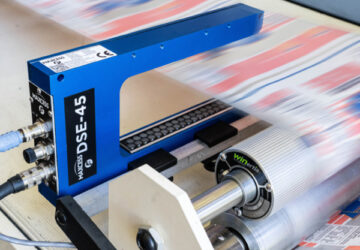 Sensore ad ultrasuoni a banda larga FIFE DSE-45:
A high-precision wide band ultrasonic sensor that delivers reliable and accurate measurements in a variety of industrial applications.