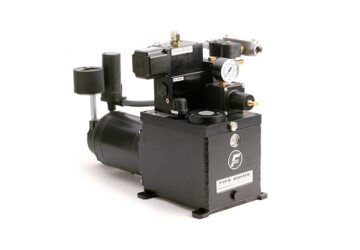 Pneumohydraulic Power Units
Fife Pneumohydraulic Power Units are specifically designed to provide superior response and control with fully proportional corrective action. These are completely self-contained and deliver unmatched sensitivity and stability in guiding applications for all materials at any speed under any load.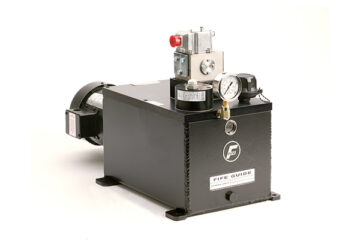 Electrohydraulic Power Units
The Electrohydraulic Power Units power our full line of electronic sensors and signal controllers, incorporating our exclusive 2-stage, high-resolution, spool-type servo valve for precise control regardless of material or load requirements.