Your One-Stop-Shop for Battery Manufacturing Custom Solutions
Battery manufacturing is a growing, yet highly competitive industry and experts project it to surpass $130 billion in 2027 (up from a recorded $36.7 billion in 2019).
As the industry shifts to a more global approach, battery manufacturers must ensure that their manufacturing processes and procedures are safe and that the products they offer are top notch yet cost effective. The talented team at Maxcess has the experience and knowledge to help battery manufacturers clear their own path into a crowded consumer market.
Speaking to battery manufacturing specifically, products such as Fife web guides, MAGPOWR tension control, and Tidland slitters, air shafts, and chucks are all designed to bring reliability and stability to your manufacturing processes. Each solution is geared toward saving your business time and money by streamlining procedures and minimizing excess waste.
For more information about Maxcess's commitment to serving the battery industry, or to learn how our products and services can help your business reach its goals, contact a Maxcess representative to discuss next steps.
Spyder Plus Tension Controller
The Spyder Plus Tension Controller is MAGPOWR's cost-effective solution, capable of controlling web tension in closed loop, open loop, unwind, rewind, point-to-point or dancer applications.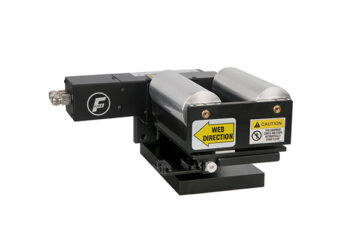 FIFE-200 Web Guiding System
This small web guide system is designed for continuous use, consisting of an offset pivot guide and sensor, controller, and touch-screen operator interface. The Fife-200 Web Guiding System is ideal for small webs and battery-guiding applications.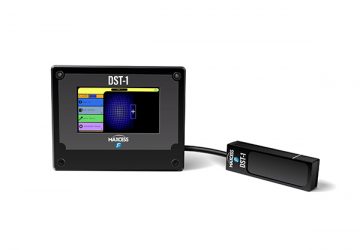 DST-1 Object Recognition Sensor
The DST-1 offers a revolutionary breakthrough in sensor technology to easily guide an array of materials, from mesh to wire gauge and frayed materials. Using a combination of cameras, infrared lighting, and other sensors, make guiding any material possible with precise positioning.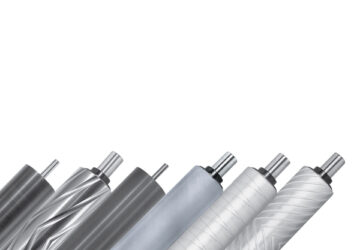 Webex Idler Rolls
We offer more than 400 standard configurations and numerous customizable options available for coating, plating, finish, groove patterns, shaft style, and environmental capabilities.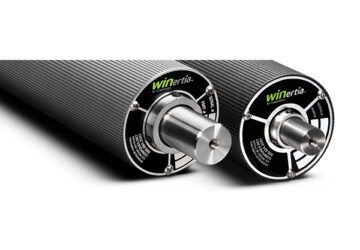 WINertia™ AV-Air Vent Aluminum Dead Shaft Idler
Featuring a special air vent design for consistent, reliable performance in demanding environments.