Spyder Plus Tension Controller
Powerful tension control at an affordable price used to control clutches and brakes, or interface directly with a drive
Offers open loop, closed loop, load cell and closed loop dancer control in one compact package
Optional S1 Model offers an additional input for roll diameter, a feature usually reserved for our highest-end controllers
Spyder Plus Overview
MAGPOWR's cost-effective Spyder Plus Tension Control is capable of controlling web tension in closed loop, open loop, unwind, rewind, point-to-point or dancer applications. It measures tension from one or more MAGPOWR load cells and outputs a corrective analog signal to control a torque device. Its reduced size means it can be neatly hidden away in an enclosure or underneath the machine.
With its Ethernet connection, the easy-to-use Spyder can be viewed on a web browser for remote troubleshooting, programming and/or data collection. Additionally, the Spyder provides an analog input for manual level setpoint, control inputs for Run/Stop, Auto/Manual: Tension On/Off and E-Stop and a 0-1 mADC meter output proportional to measured tension.
Spyder Plus Tension Controller
Operating Temperature Range
Supply Voltage

24 VDC, ±10%, 250 mA, 6 VA

24 VDC, ±10%, 250 mA, 6 VA

Load Cell Inputs

2.1 mV/V using +5 VDC and -5 VDC across one 350 sensor or two 350 sensors in parallel

Dancer Position Inputs

1k to 10k inch potentiometer,
or a 0 to 10 VDC Signal

Protection Class
Tension Meter

0 to 1 mADC or 0 to +10 VDC analog

Communications

Modbus/TCP, FTP Client, HTTP Web Server Interface

Torque (Main Output)

0 to +10 VDC, 1 mADC max
4 to 20 mADC, 500 " max
-10 to +10 VDC, 1 mADC max

Certifications

UL 508C Listed
Battery
Cardboard
Flexible Packaging
Food and Beverage
Nonwovens
Packaging
Pharmaceutical
Specialty Converting
Tag and Label
Towel and Tissue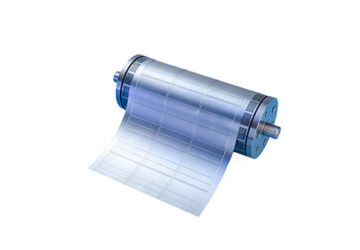 GoldLine Special Flexible Die (Thin Film Applications)
The GoldLine provides optimal output for the thinnest films running on the widest presses at the fastest speeds. It combines maximum sharpness for the perfect blade tip, consistent blade height and perfect levelness to drive the optimal performance die that produces no liner strike.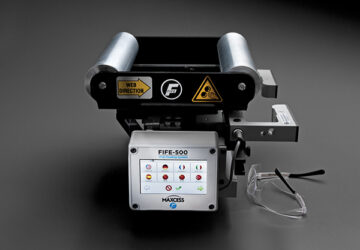 FIFE-500 Web Guiding System
Leverage the latest in web guiding technology and improve efficiency with the cost-effective FIFE-500, ideal for narrow web and nonwoven applications.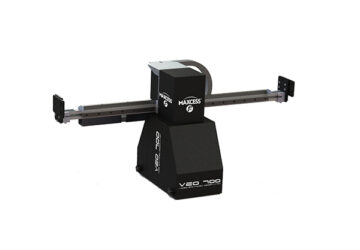 VEO 700 Inspection System
The VEO 700 uses a camera system with integrated LED strobe lighting, timed to your machine print cylinder, bull gear, or printed mark to capture or "freeze" images of a moving web, allowing for visual inspection of print quality, registration, and other print processes by an operator at production speeds.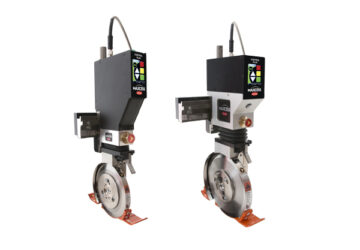 Control Series Electronic Knifeholders
Maximize operator safety, productivity and roll quality with Tidland's Control Series. Features include an LED-backlit touchscreen interface, enhanced durability and available wireless operation.