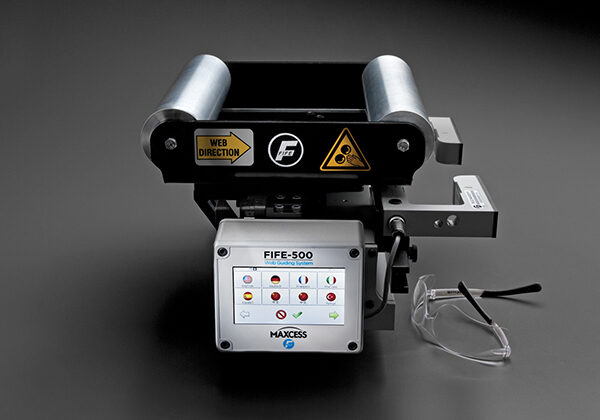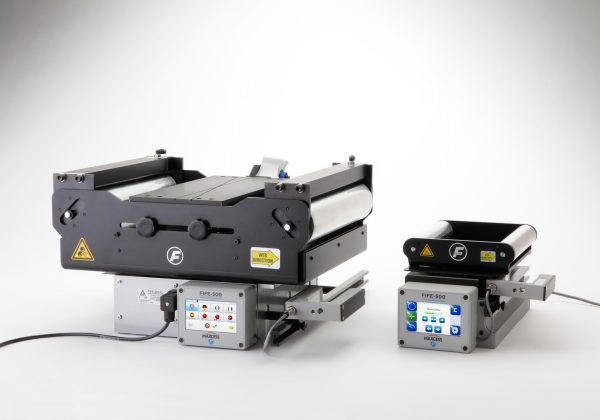 FIFE-500 Web Guiding System
Cost-effective web guiding solution for narrow web and nonwoven applications
Features an intuitive color touch screen with multiple languages for ease of use
Utilizes a brushless motor for reduced maintenance and greater thrust
Industries
Nonwovens
Pharmaceutical
Tag and Label
Towel and Tissue
Leveraging the latest in web guiding technology, the FIFE-500 web guiding system for narrow web and nonwoven applications is a cost-effective solution that helps you improve efficiency. At the heart of the FIFE-500 is a color touch screen that's operator friendly, featuring icons and text in 20 languages to simplify operation and reduce the time necessary for training. In addition, its brushless motor requires less maintenance, saving you time and money.
FIFE-500 Web Guiding System
Maximum Web Width
Standard Roll Diameter

1.575, 2.362, 3.150, 3.937 in

40, 60, 80, 100 mm

Power Supply
Temperature Range
Certifications

CE, IEC61010-1/UL61010-1

Languages

English, German, French, Italian, Spanish, Simplified Chinese, Korean, Portuguese, Japanese, Swedish, Dutch, Turkish, Catalan, Vietnamese, Czech

Guide Span

7.09 - 23.62 in

180 - 600 mm

Standard Roller Lengths

6.30 - 35.40 in

160 - 900 mm

Protection Class
We use technologies, such as cookies, to customize content and advertising, to provide social media features and to analyze traffic to the site. We also share information about your use of our site with our trusted social media, advertising and analytics partners.