RD AutoScore Overview
Keep operators safe and reduce setup time with the Tidland RD AutoScore system. RD AutoScore is the next generation of automation for tag and label and specialty material converting. Easily score all liner materials, including PET, enabling you to run faster with less setup time. RD AutoScore offers automatic and repeatable positioning and cut-depth tuning of score blades, eliminating blade damage during setup and providing a safe, easy to use scoring system. RD AutoScore delivers a return on investment in less than 1 year as compared to manual score systems.
Maximum Trim Width

Nominal web width

Minimum Trim Width
Maximum Web Speed
Throw-off Distance (blade to anvil gap)
Web Alignment

Anywhere within trim area

Score Blade Diameter
Input Air

5.5 to 8.3 bar

80 to 120 psi

Input Power

110-230V AC, 1ph

Operator Interface

7" color touchscreen

Certifications

CE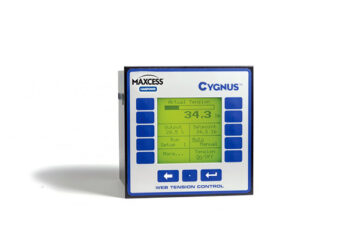 Cygnus Tension Controller
The Cygnus Tension Controller is an advanced, intuitive tension controller in a compact enclosure that's easy to navigate for operators.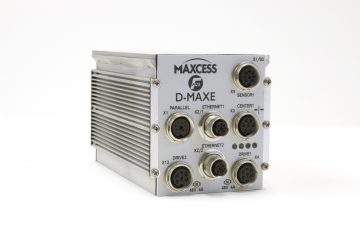 D-MAX Enhanced Web Guiding Controller
A compact and easy-to-use web guide controller that offers precise and reliable control for a variety of industrial applications.