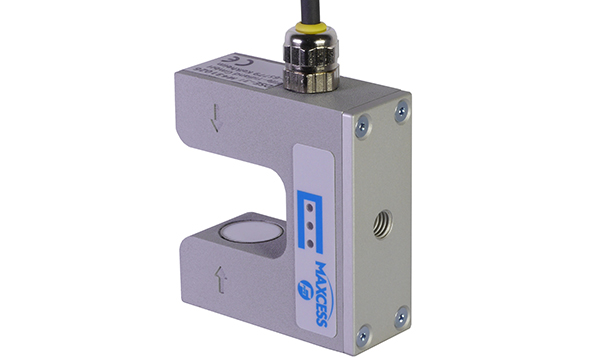 DSE-31
Utilizza onde ultrasoniche per il rilevamento del nastro ed è insensibile alla luce ambientale, il che li rende ideali per la guida di materiali opachi e film trasparenti
Connessione rapida e facile al controller D-MAXE. Il tempo di installazione è praticamente nullo
Il display LED incorporato, visibile da entrambi i lati, mostra direttamente sul sensore informazioni sullo stato di funzionamento come per esempio la presenza della tensione di alimentazione, la posizione del bordo del nastro all'interno del campo visivo o messaggi di errore.
Il DSE-31 è disponibile come opzione in versione a sicurezza intrinseca. Contattate il vostro account manager locale o il rappresentante del servizio clienti per ulteriori informazioni.
Industries
Battery
Cardboard
Flexible Packaging
Food and Beverage
Nonwovens
Packaging
Pharmaceutical
Specialty Converting
Tag and Label
Towel and Tissue
I nostri nuovi sensori digitali a ultrasuoni sono leggeri, hanno dimensioni compatte e sono insensibili alla luce ambientale, il che li rende ideali per molte applicazioni in cui è richiesta una guida precisa del nastro e lo spazio è limitato.
I sensori a ultrasuoni della serie DSE utilizzano onde ultrasoniche per misurare la posizione laterale del materiale del nastro. La gamma di controllo (banda proporzionale) permette una regolazione significativa del punto di guida. Inoltre, vengono spesso utilizzati in coppia per la guida di centro quando le variazioni di larghezza del nastro sono limitate.
We use technologies, such as cookies, to customize content and advertising, to provide social media features and to analyze traffic to the site. We also share information about your use of our site with our trusted social media, advertising and analytics partners.