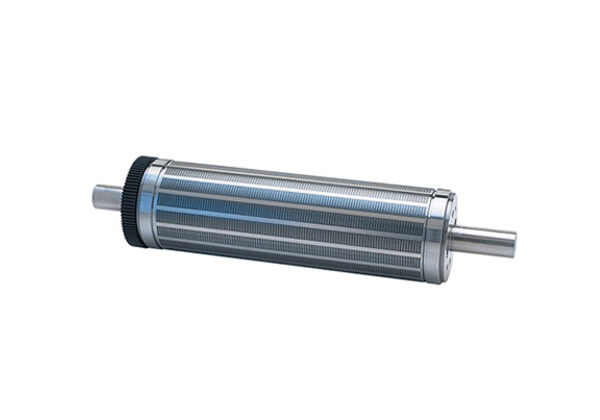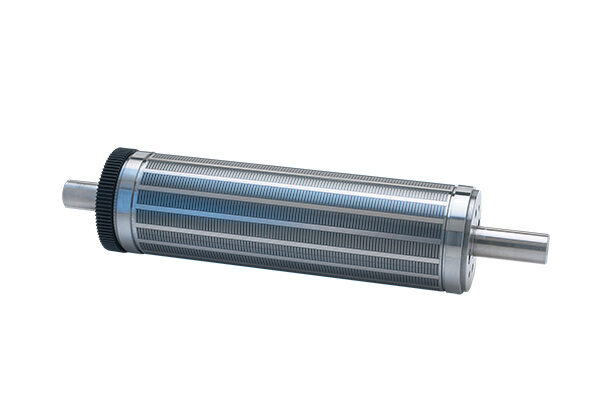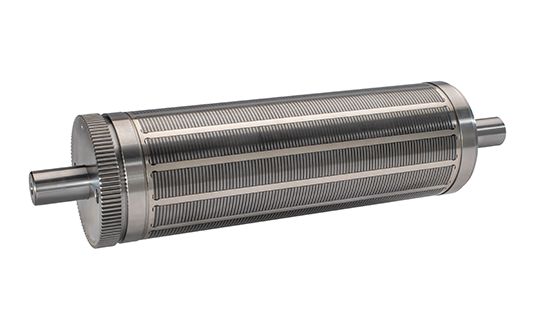 Magnetic Cylinders
True accuracy requires an integrated Flexible Die and Magnetic Cylinders solution
The AccuBase™ Magnetic Cylinders pair perfectly with the RotoMetrics Accu-Series of Flexible Dies to optimize your converting process for even the most challenging applications
RotoMetrics Magnetic Cylinders are precision-engineered with exacting tolerances and enhanced dimensional stability to optimize your Flexible Die accuracy
Versatile and durable, our Magnetic Cylinders are available for a full range of label presses and converting machinery
RotoMetrics backs all of our Magnetic Cylinders solutions with on-staff technical support to ensure precise tolerances at every moment in the cylinder's considerable service life
🆕MaxLyte Lightweight Magnetic Cylinder
Product Features
Designed for better durability. Steel based for better deflection, heat and rebuild
capabilities versus competitive aluminum cylinders
40+% Weight reduction and even lighter than aluminum type magnetic cylinders over
200 tooth design
Lower shipping cost with the lighter weight, while reducing CO2 emissions in transport
for a more sustainable alternative
Global Manufacturing - in Eureka, Missouri, USA; Aldridge, United Kingdom and
Huzhou, China
Designed for extended life, MaxLyte can be refurbished for a longer tool life,
minimizing waste and lowering cost vs aluminum options
Experience peace of mind and safer operations, knowing the lighter weight magnetic
cylinder allows for easier movement around the factory and changing out of the
components in the die station
Product Applications
Pressure Sensitive Labels
Shrink Labels
In-mold Labels
Thin Film/Liners
No-look Labels
Re-sealable Packaging
Thermal Transfer Labels
Metal to Metal Applications
Long Run Paper Applications
Folding cartons
Specialty Applications
Processed Materials
Paper, including Thermal Transfers
Laminated Paper
Film
Paperboard
AccuBase XT Magnetic Cylinders - Extended service life and enhanced durability for the toughest converting applications
Product Features
Performs exceptionally well for Metal to Metal cutting and folding carton applications
Increased durability of through-hardened journals and bearers made of D2 steel
Three-piece design with hardened journals and bearers for quick and easy replacement if damaged or worn
Superior magnetic strength
Guaranteed precise tolerances on Total Indicator Reading (TIR) and bearer/body diameters
Long service life
Drive gear included with cylinder
Product Applications
Pressure Sensitive Labels
Shrink Labels
In-mold Labels
Thin Film/Liners
No-look Labels
Re-sealable Packaging
Thermal Transfer Labels
Metal to Metal Applications
Long Run Paper Applications
Folding cartons
Specialty Applications
Processed Materials
Paper, including Thermal Transfers
Laminated Paper
Film
Paperboard
AccuBase Magnetic Cylinders - Flexible die accuracy optimized by RotoMetrics precision engineering
Product Features
High-chromium steel for improved corrosion resistance (and less need to oil the cylinder for storage)
Three-piece design with hardened journals and bearers for quick and easy replacement if damaged or worn
Superior magnetic strength
Guaranteed precise tolerances on Total Indicator Reading (TIR) and bearer/body diameters
Long service life
Drive gear included with cylinder
Product Applications
Pressure Sensitive Labels
Shrink Labels
In-mold Labels
Thin Film/Liners
No-look Labels
Re-sealable Packaging
Thermal Transfer Labels
Metal to Metal Applications
Long Run Paper Applications
Specialty Applications
Processed Materials
Paper, including Thermal Transfers
Laminated Paper
Film
Paperboard
🆕MaxLyte Lightweight Magnetic Cylinder
Clearance tolerance: +0/-2.5 microns (0.0001 in)
Concentricity: -2.5 microns (0.0001 in)
AccuBase XT Magnetic Cylinder
Clearance tolerance: +0/-2.5 microns (0.0001 in)
Concentricity: -2.5 microns (0.0001 in)
AccuBase Magnetic Cylinder
Clearance tolerance: +0/-2.5 microns (0.0001 in)
Concentricity: -2.5 microns (0.0001 in)
Corrugated
Flexible Packaging
Food and Beverage
Nonwovens
Packaging
Pharmaceutical
Specialty Converting
Tag and Label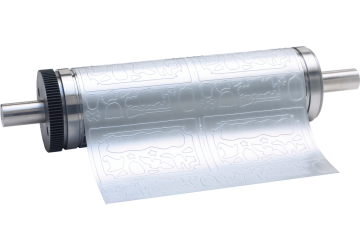 AccuPrime™ Flexible Die (Standard Paper & Film Applications)
The AccuPrime™ Flexible Die is the most versatile cutting die in the RotoMetrics portfolio, engineered to convert a wide range of paper and synthetic materials, including film, paper, laminated papers, tag material and paperboard.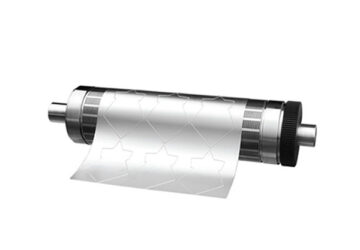 AccuStar® UltraFilm™ Flexible Die (Film Applications)
The AccuStar™ UltraFilm™ is considered the "all-star" of RotoMetrics' flexible die solutions featuring the exacting precision tolerances required to convert the most challenging films and liners in today's market.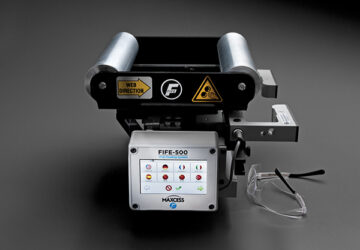 FIFE-500 Web Guiding System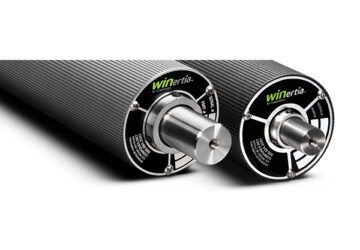 WINertia™ AV-Air Vent Aluminum Dead Shaft Idler
Featuring a special air vent design for consistent, reliable performance in demanding environments.