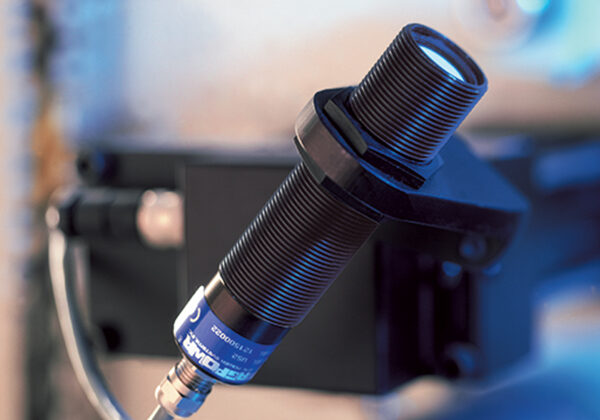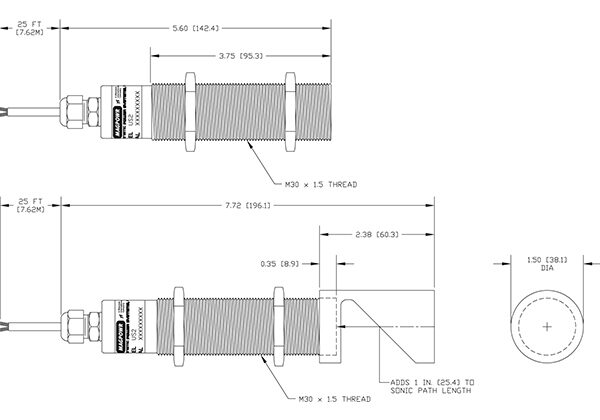 US-2 Ultrasonic Sensor
Reduce scrap and waste by accurately controlling the web with this tension sensor
Measures the diameter of the roll
Allows your core and full roll alarms to be adjusted to give your operator proper notification before reaching the end of the roll
US-2 Ultrasonic Sensor Overview
Scrap is essentially waste, and waste represents reduced profits. An effective way to reduce scrap and maximize profits is by increasing the accuracy and control of the web. MAGPOWR's US-2 Ultrasonic Sensor used with VERSATEC control measures the diameter of the roll and allows your core and full roll alarms to be adjusted to give your operator proper notification before reaching the end of the roll. This fully automated ultrasonic tension control system allows you to reduce scrap by utilizing the entire roll on your web.
Sensor Range

5.984 - 60 in

152 - 1,524 mm

Sensor Resolution

Larger of:
0.025% of span or
0.01 inches

Rewind Taper

Adjustable from 0 to 100%

Protection Class
Battery
Cardboard
Flexible Packaging
Food and Beverage
Nonwovens
Packaging
Pharmaceutical
Specialty Converting
Tag and Label
Towel and Tissue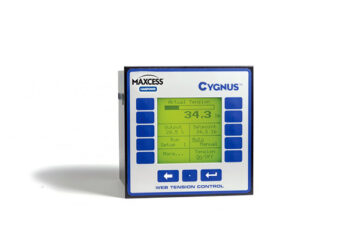 Cygnus Tension Controller
The Cygnus Tension Controller is an advanced, intuitive tension controller in a compact enclosure that's easy to navigate for operators.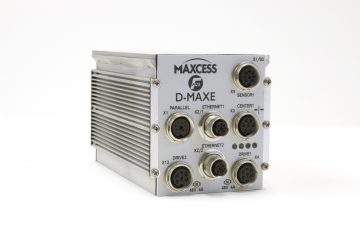 D-MAX Enhanced Web Guiding Controller
A compact and easy-to-use web guide controller that offers precise and reliable control for a variety of industrial applications.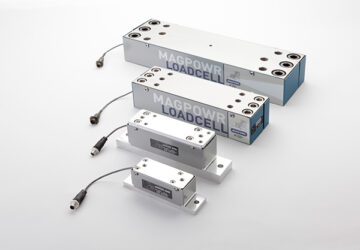 GTS Load Cells
MAGPOWR's GTS Global Load Cell ensures stability and accuracy, allowing tension to be precisely measured and controlled on a roll.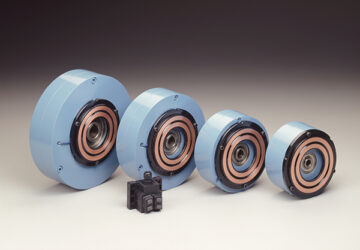 Global Series Clutches
MAGPOWR's Global Series Clutches offer state-of-the-art magnetic particle technology featuring the latest materials and components, modern manufacturing techniques and a sleek design.