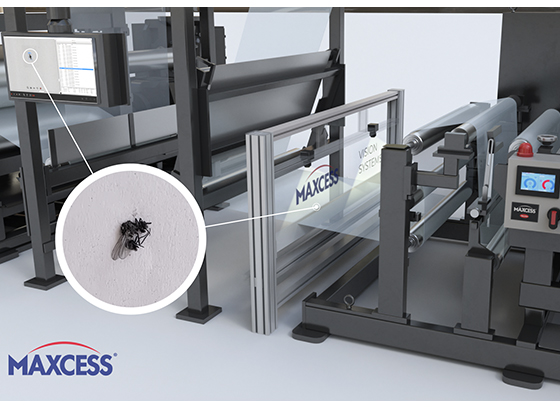 VisionMax 100% Inspection Systems
New 100% Vision Systems from Maxcess help your converting line run better, faster and smarter.
Better– no more returns and rework
Faster– reduce downtime and waste
Smarter– run faster while improving productivity

Unmatched price performance

Global service and support

NEW VisionMax AI software- work smarter with machine learning for classifying and segmenting common defects
Delivering quality end products while reducing downtime and scrap is critical for your wide web converting application. For decades, Maxcess has pioneered the industry with cutting-edge end-to-end solutions that let your converting line run at peak output performance, with a global team of experts helping you run better, faster and smarter.
We continue this promise with the introduction of Maxcess Vision Systems, our new line of state-of-the-art vision solutions. When even a single critical defect in your material can cause thousands of dollars in wasted scrap and productivity, look to 100% vision system solutions from Maxcess .
At the heart of our packaging vision solution is VisionMax, our proprietary software that offers unrivaled price performance.
The software is capable of triggering taggers, marking devices or stopping a line in order to remove defective product. The system operation is easy, and operators can be trained in minutes. The setup for a job is performed in a guided sequence, is intuitive, and is self-explanatory. The adaptive surface inspection tool is designed to inspect homogeneous surfaces such as plastics, paper, non-woven or foils. It is self adaptive so sets itself up so the operator does not have to make adjustments.
NEW- VisionMax AI
Ready to work smarter? Our NEW VisionMax AI software uses artificial intelligence integrated into our VisionMax 100% inspection software to automatically catalog and segment defects while using machine learning to understand common ones found in your application! With VisionMax AI you can:
Dramatically reduce downtime and scrap

Enjoy easier operation through machine learning that understands, catalogs and segments common defects in your application

Ensure you deliver the best quality end products to your customers, with no more returns or rework

VisionMax AI is ideal for metals, nonwovens, composites, fabrics, tire and rubber and more
Integrated into VisionMax's suite of quality management tools, it can be deployed quickly and effectively for a quick return on investment
Common VisionMax Applications:
Extrusion lines detecting gels, carbons contamination and other defects

Coating applications on plastic, film, board and foils including printed products

Lamination lines inspecting for adhesive, primers or delamination

Special inspection solutions for slitters, pouching and die cutting

Solutions for paper, film, foils, metals and technical composites lines

Inspect web widths from 100mm - 6000mm, speeds up to 2000 mpm
Brochure
Request for Quote (RFQ)
Tag and Label
Packaging
Food and Beverage
Flexible Packaging
Pharmaceutical
Nonwovens
Battery
Towel and Tissue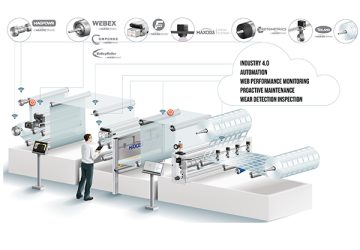 VisionConnect Automation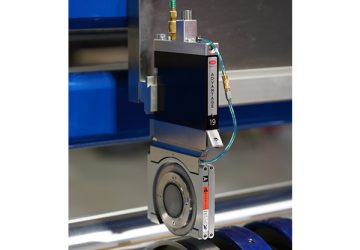 Advantage Series Knifeholder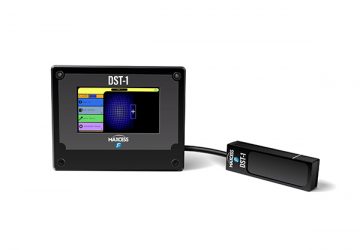 DST-1 Object Recognition Sensor