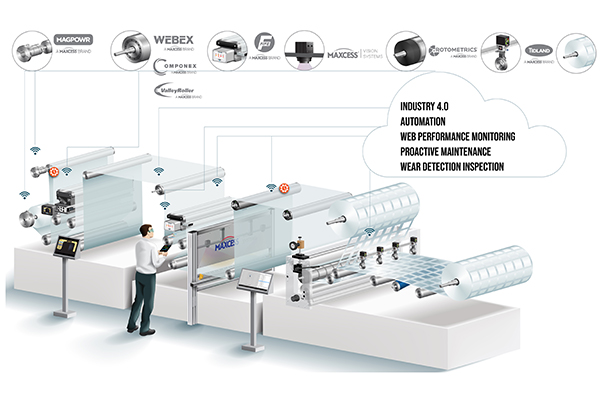 VisionConnect Automation
Work smarter, not harder with our suite of workflow automation solutions
Roll Tracking: automated e-tagging and roll mapping – track roll events such as a splice or knife cuts
Slitter Control: optimize yield and automate waste removal with cut commands and smart resynchronization
VisionConnect Workflow Automation Solutions
100% is only the beginning. With our proprietary VisionConnect Workflow Automation Solutions, we give you the power to harness your data to run smarter. VisionConnect can be configured to generate roll maps, insert tags, print codes to serialize product, review rolls for quality, control slitter and doctor machines, or automatically remove waste at the final converting process.
VisionConnect On Your Process Line:
Integrated run and roll data job system
Generates roll maps
Interface tags or prints in trim using unique identifiers that are matched to roll position
Support for user generated roll events from operator
Support for parent machine IO events such as splice, roll cut and quality information
Support for automatic import of inspection data from 3rd party inspection systems with automatic synchronization
VisionConnect On Your Slitter:
Review and edit run and roll data
Insert and edit roll events
Rich interface to review defect data and measurement tables
Import or merge roll results from multiple systems, including offset nudging and roll synchronization for rolls of different lengths. This can be used to merge date from two vision systems that inspected same roll
Brochure
Request for Quote (RFQ)
Battery
Flexible Packaging
Food and Beverage
Nonwovens
Packaging
Personal Care
Pharmaceutical
Tag and Label
Towel and Tissue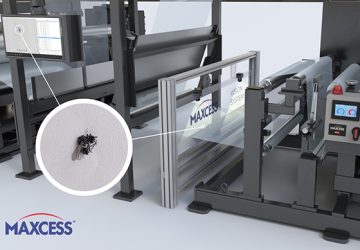 VisionMax 100% Inspection Systems
Catch defects in real-time before they become critical and costly with our state-of-the-art and easy-to-use 100% vision inspection systems.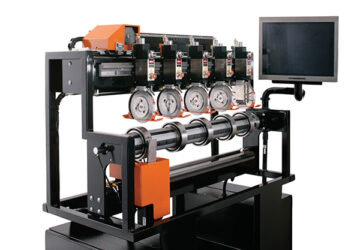 SP-500
Achieve a highly accurate, safe and reliable automated solution for your slitting needs with the SP-500 automatic slitting positioning system, providing the best ROI when working with multiple materials or frequent line changes.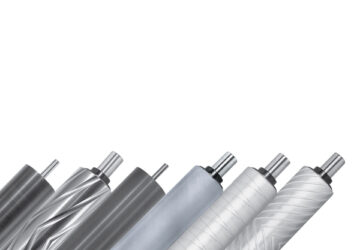 Webex Idler Rolls
We offer more than 400 standard configurations and numerous customizable options available for coating, plating, finish, groove patterns, shaft style, and environmental capabilities.