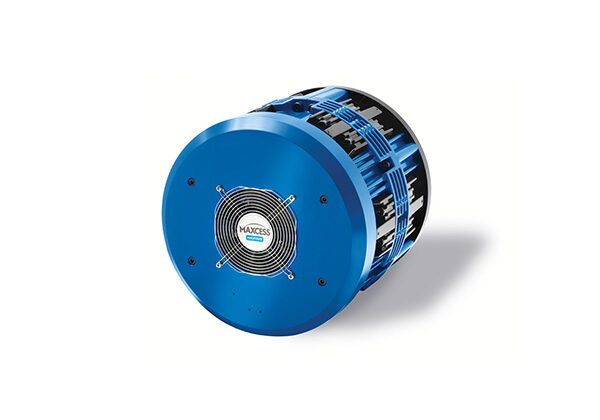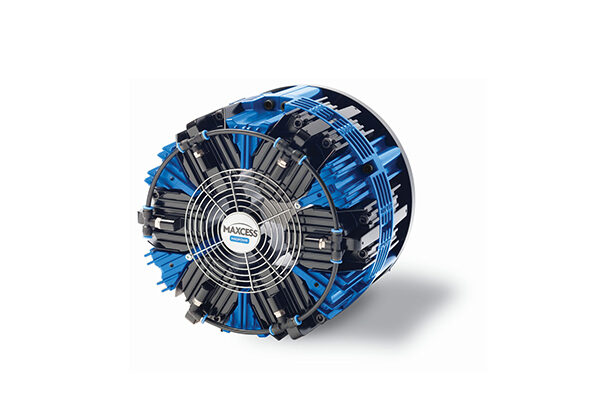 HEB250 High Efficiency Brake
Pneumatic brake that produces higher torque at lower temperatures
Small, compact size
Longer pad life for reduced maintenance
HEB250 High Efficiency Brake Overview
The MAGPOWR HEB250 High Efficiency Brake is a pneumatic tension control brake that packs many powerful features into a compact design. Ideal for the demands of general converting and corrugating operations, the HEB produces higher torque at cooler brake pad temperatures. These cooler temperatures along with a thicker brake pad will ensure longer pad life to minimize downtime.
The HEB is engineered for rugged environments, utilizing a single, ventilated cast iron rotor with a bi-directional flute design which allows for efficient cooling when used in either direction of rotation, a through-bore and keyway design for easy mounting of the rotor to the brake shaft and an integrated set of caliper mounting brackets that can be mounted directly to the machine frame. These caliper mounting brackets are also an integral part of the safety guarding along with the caliper bodies to reduce the overall size of the brake.
Web tension is accurately controlled by adjusting air pressure to the calipers, pushing brake pads against each side of the rotor to produce consistent brake torque.
HEB250 High Efficiency Brake
Altitude

0 - 6561.68 ft

0 - 2,000 m

Mounting Style

Through Bore and Keyway

Maximum RPM
Pad Coefficient of Friction

Low: 0.12
Medium: 0.41
High: 0.51

Minimum Activation Pressure
Maximum Pressure
Operating Temperature Range
Protection Class
Brake Pads Do Not Contain Asbestos
Certifications

CE
Battery
Cardboard
Flexible Packaging
Food and Beverage
Nonwovens
Packaging
Pharmaceutical
Specialty Converting
Tag and Label
Towel and Tissue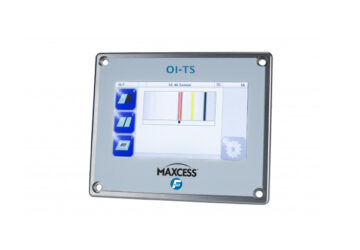 D-MAX OI-TS Operator Interface
User-friendly touchscreen operator interface allowing for easy and intuitive control of web guiding systems in industrial applications.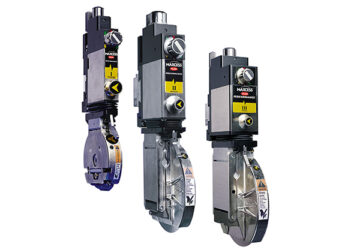 Performance Series Knifeholder
Achieve faster setups, increased productivity and unrivaled finished roll quality with the Performance Series Knifeholder. Available in three sizes to accommodate a wide range of slitting materials and web speeds in a wide range of applications.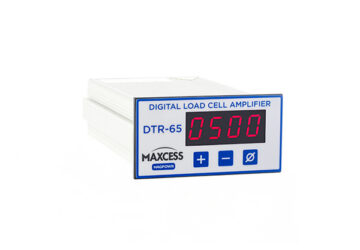 DTR-65 Digital Tension Readout
The DTR-65 offers the ability to have a tension display on a machine panel with the option to also output a tension reference to a drive or PLC to remotely display or control tension.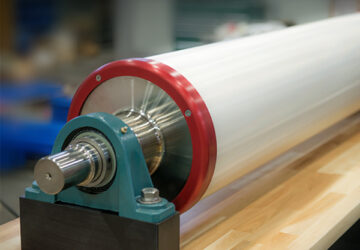 Vacuum Tension Rolls
A uniquely engineered internal vacuum system provides a strong, stable grip on a variety of materials, ensuring consistent and reliable web handling.