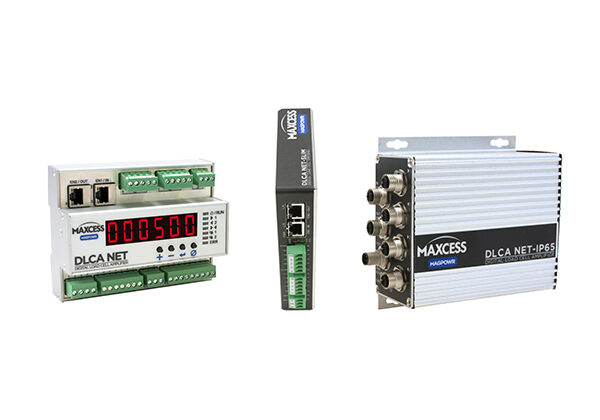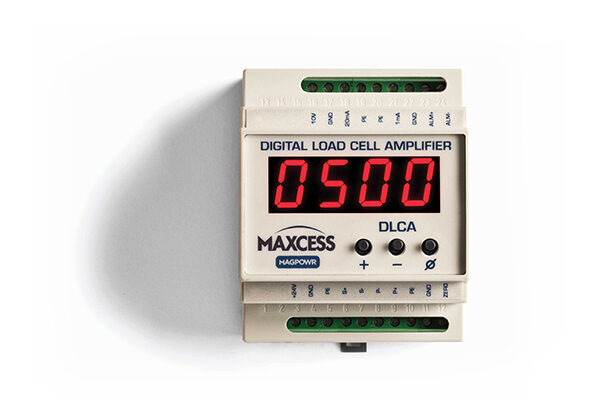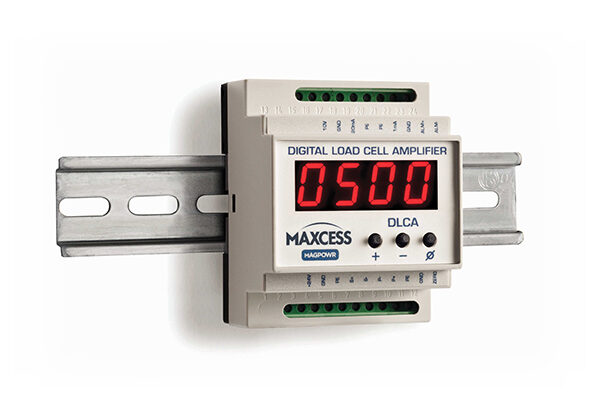 Tension Amplifiers
Our DLCA and DLCA-NET Digital Load Cell Amplifiers provide powerful and versatile amplification in a compact enclosure
Ease of use and weightless Load Cell calibration ensure quick setup times
DLCA-NET offers advanced networking capabilities to your HMI/PLC. Consult your local account manager for full networking capabilities
For intrinsically safe applications, we offer the IS-2 Amplifier for intrinsically safe circuitry for UL listed Load Cells
The new Digital Load Cell Amplifier (DLCA) is a low cost yet powerful and versatile DIN rail mounted digital amplifier used to multiply a millivolt tension signal to a usable 0 to 10 VDC and 4 to 20 mADC analog output.
The DLCA is compact in size but is easy to use and set up with three push buttons and a four-segment display, fully programmable low pass filters for each output, tension alarm set points, quick and easy calibration and weightless Load Cell calibration.
In addition, the new DLCA-NET offers embedded dual port communications including Ethernet/IP, PROFINET, Modbus TCP and EtherCAT. Also included are Rockwell features like EDS File based AOP add on profile, DLR Device Level Ring and PTP time stamping.
Gain
Protection Class
Mounting
Operating Temperature Range
Certifications

CE (EN61326-1)
TUV Mark (UL61010-1)
CAN/CSA-C22.2# 61010-1
CB to IEC 61010-1
RoHS
ODVA Conformant

Communications

EtherNet/IP
PROFINET
Modbus TCP and an embedded web server page
EtherCAT
Gain
Protection Class
Mounting
Operating Temperature Range
Cerifications

CE (EN61326-1)
TUV Mark (UL61010-1)
CAN/CSA-C22.2# 61010-1
CB to IEC 61010-1
RoHS
ODVA Conformant

Communications

EtherNet/IP
PROFINET
Modbus TCP and an embedded web server page
EtherCAT
Gain
Protection Class
Mounting

Wall Mount Slots

Wall Mount Slots

Operating Temperature Range
Certifications

CE (EN61326-1)
TUV Mark (UL61010-1)
CAN/CSA-C22.2# 61010-1
CB to IEC 61010-1
RoHS
ODVA Conformant

Communications

EtherNet/IP
PROFINET
Modbus TCP and an embedded web server page
EtherCAT
Tag and Label
Packaging
Cardboard
Food and Beverage
Flexible Packaging
Pharmaceutical
Nonwovens
Battery
Towel and Tissue
Specialty Converting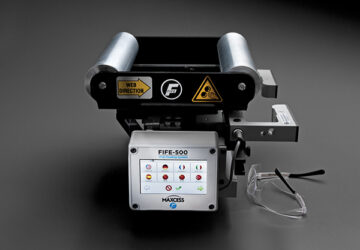 FIFE-500 Web Guiding System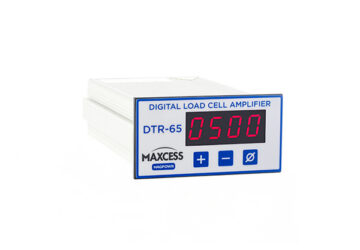 DTR-65 Digital Tension Readout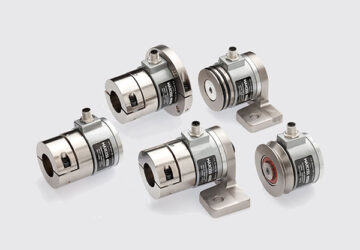 TS Load Cells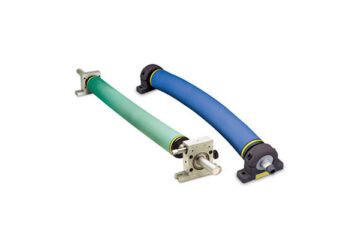 Webex Bowed Rolls