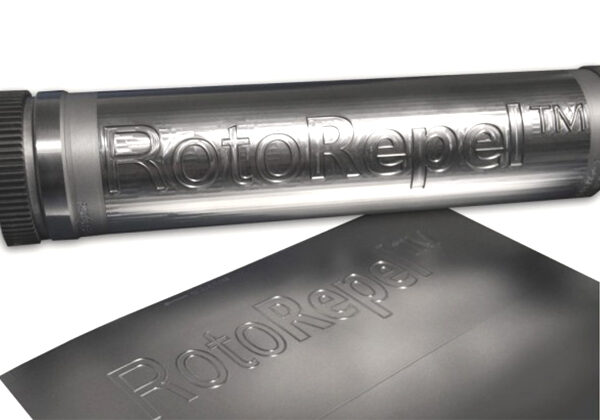 RotoRepel™ Adhesive Control Treatment
Industry award-winning solution solves the toughest nonstick and adhesive challenges while improving overall performance and productivity
Our exclusive line of RotoRepel™ treatments is going to change what you expect from an adhesive control & nonstick coating. RotoRepel™ is now also available in our premium formulation, RotoRepel™ Rx which is FDA compliant.
On a Flexible or Solid Die, RotoRepel™ pays for itself in the first use- presses run faster and dies last longer.
NEW – RotoRepel Rx is now available on Componex and Webex Precision Idlers with no added lead time.
Our customers are telling us that RotoRepel™ offers comprehensive adhesive control benefits far beyond nonstick properties. RotoRepel™ also offers expanded benefits that improve overall die and press performance, including:
Reduction in adhesive buildup on all adhesive types – less die wear and damage
Significant reduction in number of press shutdowns – press run faster and longer
Dies are easier to clean and return to inventory, ready to run again
Fewer missing labels and reduction of blocking in rewind, reducing waste and inefficiencies
Product Features
Significant reduction in press shutdowns for cleaning and maintenance
Decrease in operator die damage
Easier die storage
Dies last longer
Reduction in static
Can be reapplied to resharpened and refurbished Solid Dies
Product Applications
Pressure Sensitive Labels
No-look Labels
Many Other Tag & Label applications
Contract Manufacturing applications
Wound Care
Processed Materials
Films
Papers
Laminated papers
Wound care
Nonwovens
VHB foams
Medipore
High tack adhesives
Tire label stocks
Film stocks with heavy coat adhesives
Exposed transfer adhesives
Fabricated parts
Additionally, the formulation for RotoRepel™ Rx has undergone a US Food and Drug Administration regulatory compliance review, migration testing, and toxicological safety assessment. RotoRepel™ Rx is safe for intended use in conversion of parts, devices and labels. RotoRepel™ Rx is filed with the US Food and Drug Administration under Master File for Devices (MAF) #2975.
Corrugated
Flexible Packaging
Food and Beverage
Nonwovens
Packaging
Pharmaceutical
Specialty Converting
Tag and Label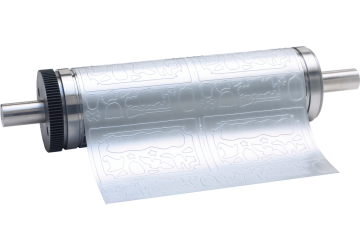 AccuPrime™ Flexible Die (Standard Paper & Film Applications)
The AccuPrime™ Flexible Die is the most versatile cutting die in the RotoMetrics portfolio, engineered to convert a wide range of paper and synthetic materials, including film, paper, laminated papers, tag material and paperboard.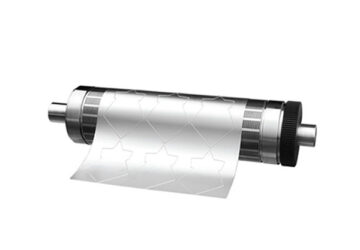 AccuStar® UltraFilm™ Flexible Die (Film Applications)
The AccuStar™ UltraFilm™ is considered the "all-star" of RotoMetrics' flexible die solutions featuring the exacting precision tolerances required to convert the most challenging films and liners in today's market.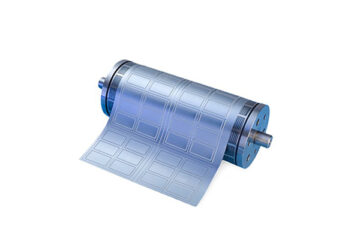 DuraLine Flexible Die (Abrasive Applications)
The DuraLine is the go-to flexible die for all direct thermal and thermal transfer applications. It's specifically designed to conquer the most abrasive materials with proprietary coating techniques, unique chemistries, and exclusive formulas to deliver extra life and increased durability.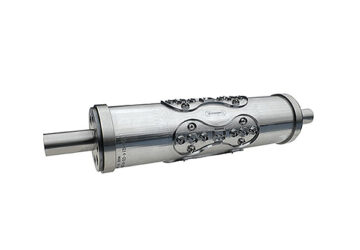 RD300 Solid Die
Cut precision parts, thick substrates and thin films or synthetic constructions with ease. The RD300 solid die provides a totally precise performance whether in complex long run to-liner, challenging zero clearance, or complicated metal-to-metal converting projects.