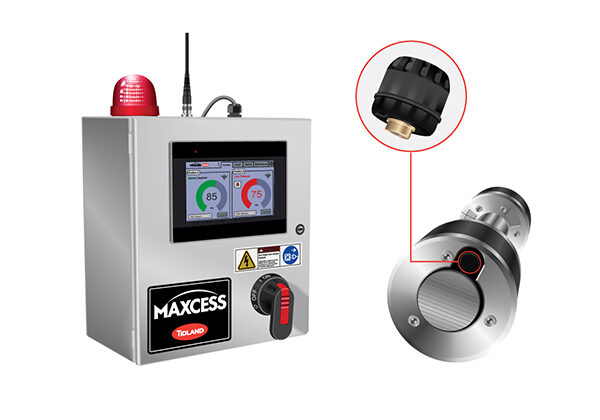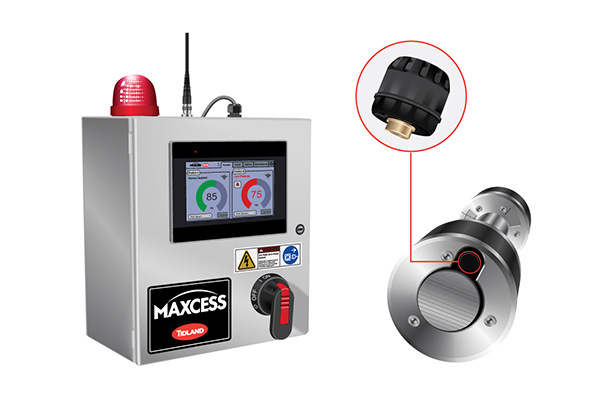 PressureMax
Detect leaks BEFORE they become critical
Improve throughput and safety while reducing downtime
Industry 4.0 solution, the future of smart winding
Secure, one-way RF wireless technology that connect up to 8 shafts to a single unit
Easily upgrade to PressureMax with our NEW 800 GX Series 6″ External Element Shafts that come upgrade-ready! Find out more NOW
PressureMax Overview
The PressureMax system reduces operating costs by minimizing unplanned downtime and scrap while improving safety during unwind and rewind processes. Internal air bladders of winding shafts and chucks require correct inflation and regular maintenance to ensure adequate torque is transferred to the roll.
Tidland's Industry 4.0 solution provides real-time condition monitoring, alerts and analytics to machine operators, helping to maintain correct inflation levels and to detect air bladder leaks before failures occur. Eliminate core slippage that can lead to safety risks, web breaks, material scrap and unplanned downtime with PressureMax air monitoring.
Packaging
Cardboard
Flexible Packaging
Nonwovens
Towel and Tissue
Specialty Converting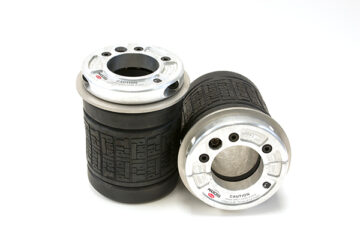 Force5 Lightweight Air Chuck
The Force5 is incredibly durable in extreme conditions, retains its shape over time and is lightweight, making it an excellent alternative to aluminum chucks at the lowest market cost.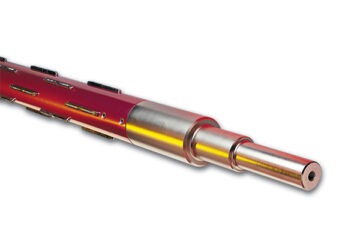 Lug Shafts
Tidland Lug Shafts are strong and versatile, delivering superior performance in the widest range of converting applications. Eliminate core damage, prevent roll slippage through fast startups and shutdowns and minimize vibration at high web speeds.
Leaf Shafts
Ideal for the elimination of thin wall core deformation, leaf shafts are designed for a wide range of converting applications and delicate materials in particular.