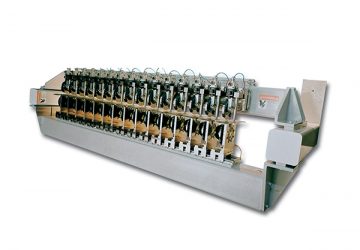 Hitchiker – Linked Slitting System
The Hitchiker Linked Slitting System by Tidland is durable and reliable for applications involving multiple slits that require the best quality cut. Drastically reduce web-out slitter setup time and improve overall slit quality.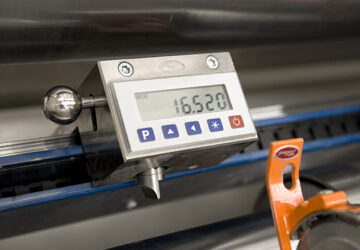 DMS Digital Measurement System
Reduce operator error and speed up repositioning times. The Digital Measurement System is an extremely accurate and reliable method of measuring slitter knife positions that is affordable and easy-to-use.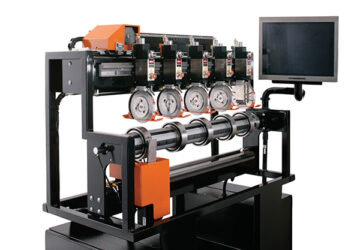 SP-500
Achieve a highly accurate, safe and reliable automated solution for your slitting needs with the SP-500 automatic slitting positioning system, providing the best ROI when working with multiple materials or frequent line changes.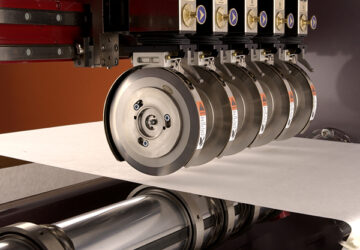 MSP Modular Slitting Positioning System
Improve efficiency, speed and productivity with Tidland's Modular Slitting Positioning Systems, available in three levels. Get quality slit edges, faster setup times and less dust for better rolls and high productivity at a great price.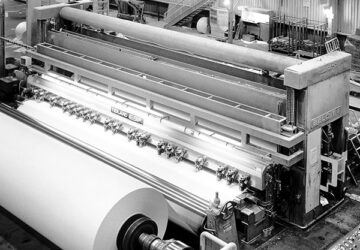 ESP Electronic Slitter Positioning System
Save downtime and increase productivity with Tidland's ESP Electronic Slitter Positioning System. This highly-accurate, automated solution is ideal in mill finishing and other large-scale converting operations, providing reliability in the most demanding environments.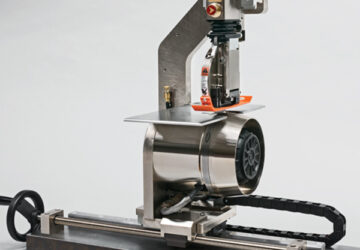 Edge-Trim
With Tidland's Edge-Trim, reduce waste and increase productivity. This self-contained shear slitting unit continuously moves flexible webs and virtually eliminates blade setup time during trim changes without disturbing slit geometry for high trim quality.