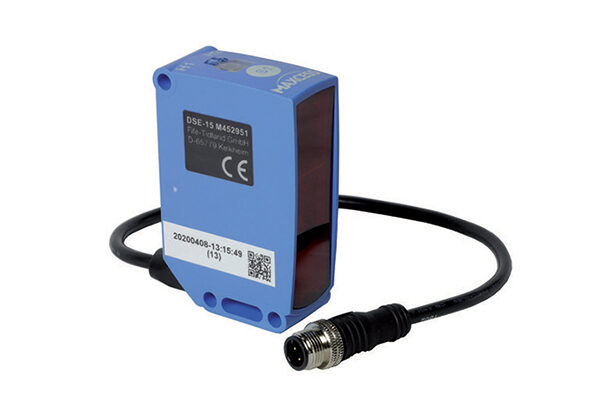 DSE-15 Reflected Light Sensor
Ideal solution when guiding reflective strips, reflective foils, or transparent film
Not affected by reflection from material webs, improving accuracy
Compact dimensions for easy installation
DSE-15 Visible Light Sensor Overview
The DSE-15 reflected light sensor is ideal for most applications with opaque, transparent, or reflective materials.
Because of its compact size, the DSE-15 fits all web applications where space is limited.
DSE-15 Reflected Light Sensor
Light Source

Visible Red Light (Wavelength: 632 nm ± 2.362e-7 in)

Visible Red Light (Wavelength: 632 nm ± 6 nm)

Operating Temperature Range
Protection Class
Analog Output Signal

0 - 10 mA to ≤400 Ω at 12 V
4 - 20 mA to ≤200 Ω at 24 V

Digital Output Signal

RS-485
Battery
Cardboard
Flexible Packaging
Food and Beverage
Nonwovens
Packaging
Pharmaceutical
Specialty Converting
Tag and Label
Towel and Tissue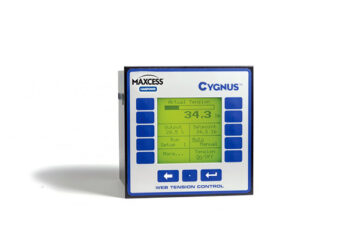 Cygnus Tension Controller
The Cygnus Tension Controller is an advanced, intuitive tension controller in a compact enclosure that's easy to navigate for operators.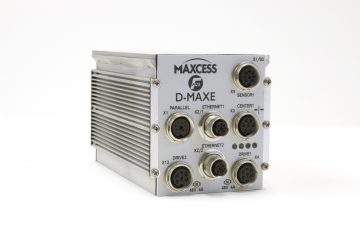 D-MAX Enhanced Web Guiding Controller
A compact and easy-to-use web guide controller that offers precise and reliable control for a variety of industrial applications.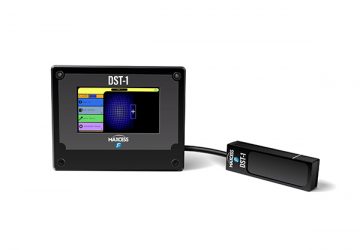 DST-1 Object Recognition Sensor
The DST-1 offers a revolutionary breakthrough in sensor technology to easily guide an array of materials, from mesh to wire gauge and frayed materials. Using a combination of cameras, infrared lighting, and other sensors, make guiding any material possible with precise positioning.