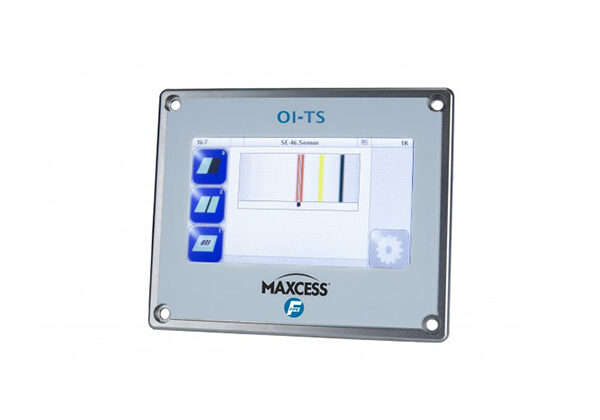 D-MAX OI-TS Operator Interface
An intuitive D-MAX operator interface for easy setup
Color touchscreen interface is extremely easy to use with minimal training
Ideal for the D-MAX controller or SE-46C Digital Line Guide Sensor
Industries
Battery
Corrugated
Flexible Packaging
Food and Beverage
Nonwovens
Packaging
Pharmaceutical
Specialty Converting
Tag and Label
Towel and Tissue
The perfect pairing for our D-MAX controller or SE-46C Digital Line Guide Sensor, the OI-TS is an intuitive color touch-screen interface, equipped with color symbols and multiple languages, making installation and operation a breeze.
This robust and versatile operator interface is designed for easy integration into a control panel or cabinet door. For wall mounting, a frame can be added.
We use technologies, such as cookies, to customize content and advertising, to provide social media features and to analyze traffic to the site. We also share information about your use of our site with our trusted social media, advertising and analytics partners.