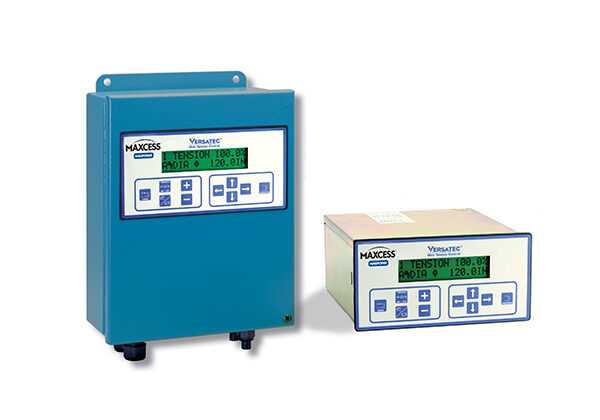 VERSATEC Tension Controller
Offers unwind, rewind, dancer, free loop and ranger control in one compact package
Ability to store four setups for quick changeovers, reducing downtime
Intuitive operator interface in five languages require minimal training. Get up and running immediately with the VERSATEC Tension Controller
VERSATEC Tension Control Overview
MAGPOWR's VERSATEC Tension Controller provides ease-of-use and flexibility with its wide range of functions and operating modes. The VERSATEC Tension Controller is a multi-function automatic tension or process controller that uses the US-2 Ultrasonic Sensor to measure distance and roll diameter. It has selectable operating modes for unwind, rewind, dancer, free loop, or ranging applications. This flexibility eliminates the need to learn the operation of different controls for different tension zones.
All setup and operating screens on the VERSATEC unit are indicated directly on the multi-line alphanumeric menu driven display in real words - not codes - with the corresponding values or status. From the keypad and display, you can control all operating parameters for any operating mode, including tension, distance, dancer position, loop position, alarm set points, security, language and units, and setup selection.
VERSATEC Tension Controller
US-2 Ultrasonic Sensor Range
Beam Spread
Dancer Position Sensor

1-10 kΩ Potentiometer Sensor MAGPOWR DFP or DFP-2 Sensor
0 - 5 VDC Signal

Controller Operating Temperature Range
US-2 Ultrasonic Sensor Operating Temperature Range
Protection Class - VTC Front Panel Enclosure
Protection Class - VTC-E & US-2
Battery
Cardboard
Flexible Packaging
Food and Beverage
Nonwovens
Packaging
Pharmaceutical
Specialty Converting
Tag and Label
Towel and Tissue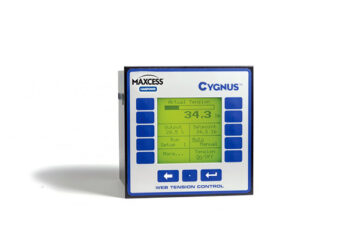 Cygnus Tension Controller
The Cygnus Tension Controller is an advanced, intuitive tension controller in a compact enclosure that's easy to navigate for operators.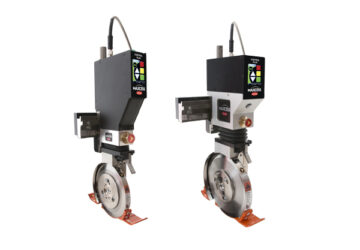 Control Series Electronic Knifeholder
Maximize operator safety, productivity and roll quality with Tidland's Control Series. Features include an LED-backlit touchscreen interface, enhanced durability and available wireless operation.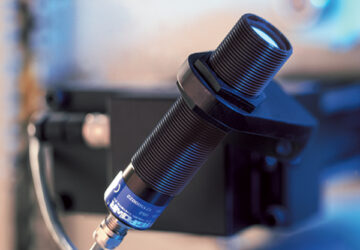 US-2 Ultrasonic Sensor
Reduce scrap and maximize profits by increasing the accuracy and control of the web with MAGPOWR's US-2 Ultrasonic Sensor.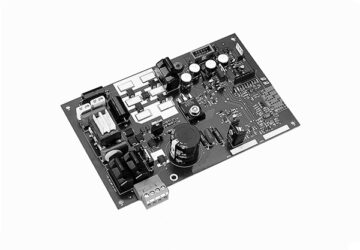 Power Amplifiers For Magnetic Brakes and Clutches
MAGPOWR's PA-90 and PA-2 Power Amplifiers provide the extra current required for controlling magnetic particle brakes and clutches in any tension control application.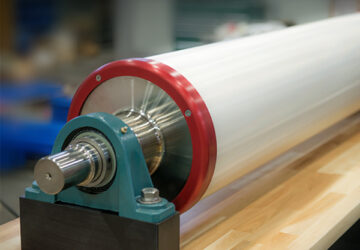 Webex Vacuum Rolls
A uniquely engineered internal vacuum system provides a strong, stable grip on a variety of materials, ensuring consistent and reliable web handling.