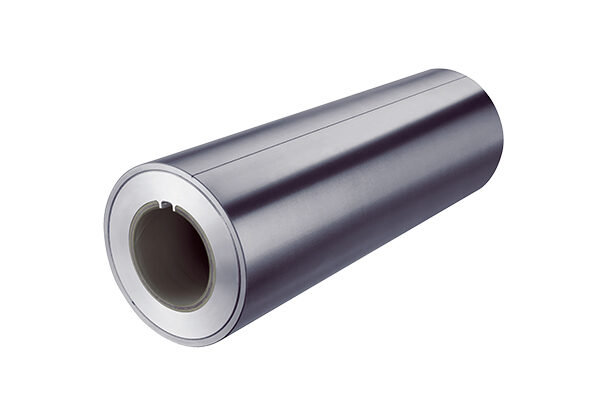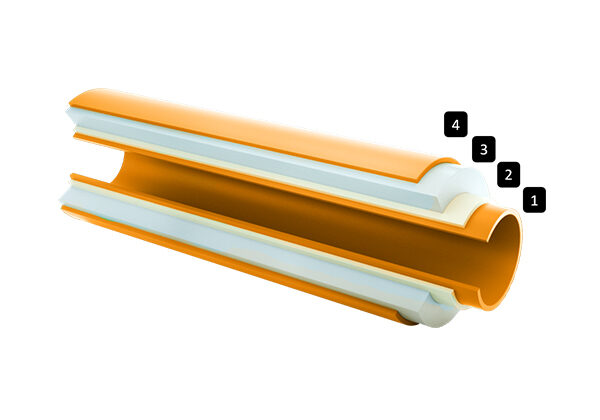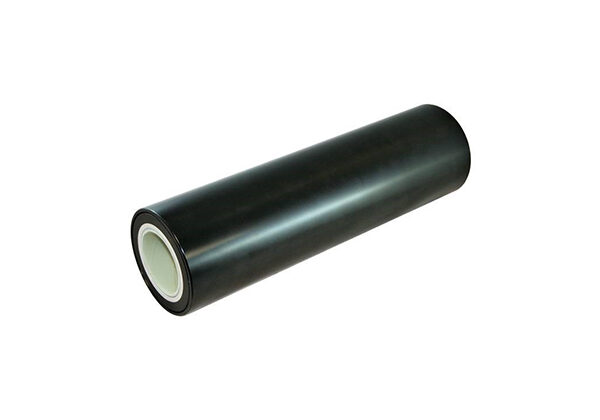 Print Sleeves
RotoMetrics has an outstanding reputation for engineering, innovating best in class and industry leading products, and our print sleeves are no different
We manufacture all of our own printing solutions to exact OEM requirements in order to optimize accuracy, consistency and longevity of any flexographic print sleeves on the market
This now includes the addition of our own fully integrated anodizing line allowing us to ensure a consistently optimal surface protection coating that is stronger than the competition
Industries
Corrugated
Flexible Packaging
Food and Beverage
Packaging
Pharmaceutical
Specialty Converting
Tag and Label
With a variety of different options to choose from, a RotoMetrics customer service representative can guide you to the perfect solution and meet your unique needs.
AccuPrint EC Sleeves (Good, Economical Solution)
Enhance composite sleeve offering maximum stability and repeat performance
Designed specifically for the flexographic industry, RotoMetrics AccuPrint™ EC sleeve is the most stable composite sleeve in the market. It is built using a unique layering of materials known for their high dimensional stability and resistance to permanent deformation and aging. With the addition of a metal cut line and steel end ring, this sleeve will provide increased life and repeat performance.
Two year warranty
AccuPrint Sleeves (Better Solution for unmatched registration accuracy and tolerance control at today's high printing speeds)
Designed specifically for servo-driven presses, RotoMetrics AccuPrint™ Sleeves provide an excellent alternative to the other printing sleeves currently on the market.
The AccuPrint™ Sleeve is noticeably lightweight. It is constructed from high quality aluminum and engineered for extended durability.
RotoGuard XT AccuPrint Sleeves (Best Solution with advanced coating formulation providing industry-leading protection from extreme wear, chemical and corrosion)
Our exclusive RotoGuard™ XT coating provides extreme wear, thermal, chemical and corrosion resistance. It will not chip, crack, peel or rust.
When compared to other hard-anodized coatings, RotoGuard™ XT is up to 15x stronger.
RotoMetrics guarantees diameter, taper and TIR with every order.
AccuPrint EC Sleeves – GOOD
Product Features
Durable patented fiber inner core offering maximum strength and resistant to chemicals and UV light
Compressible foam layer resistant to permanent deformation and aging
Stitch, bonded and compressed core material that is lightweight with extremely high dimensional stability
Outer resin reinforced with polyester filaments
Optional metal cut line allows cutting directly onto sleeve surface (see product customization options)
Optional steel ring insert prevents damage to alignment notch
Additional Details
Standard narrow web width up to 800 mm (31.5 in), with larger sizes available upon request
Available repeat length range from 240-1500 mm (9.45-59 in)
Wall thickness from 0.8-100 mm (0.03-3.9 in)
Operating temperature up to 60°C (140°F)
AccuPrint Sleeves – BETTER
Product Features
Lightweight aluminum print sleeve
Long-lasting, consistent registration accuracy at high speeds
Suitable for all printing plate thicknesses and adhesive tapes
Superior mounting tape adhesion and wear resistance compared to composite surfaces
Aluminum outer casing prevents electrostatic buildup
Additional Details
Standard web widths up to 560 mm (22 in), with special sizes available upon request
Available repeat lengths up to 840 mm (33 in)
Aluminum body thickness of 6.35 mm (0.250 in) designed for optimal weight
Aluminum keyway for mounting pin on press mandrel
RotoGuard XT AccuPrint Sleeves – BEST
Product Features
Exclusive anodized coating with maximum durability
Enhanced formation on surface to protect from scratches and corrosion
Up to 15x stronger than hard anodizing
Lightweight aluminum print sleeve
Long-lasting, consistent registration accuracy at high speeds
Aluminum outer casing prevents electrostatic buildup
Additional Details
Standard web widths up to 560 mm (22 in), with special sizes available upon request
Available repeat lengths up to 840 mm (33 in)
Aluminum body thickness of 6.35 mm (0.250 in) designed for optimal weight
Aluminum keyway for mounting pin on press mandrel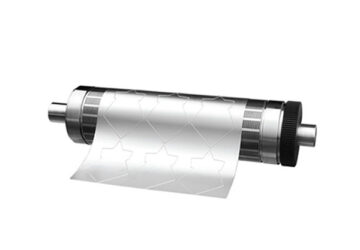 AccuStar® UltraFilm™ Flexible Die (Film Applications)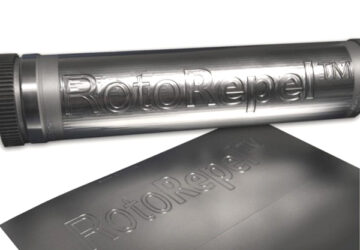 RotoRepel™ Adhesive Control Treatment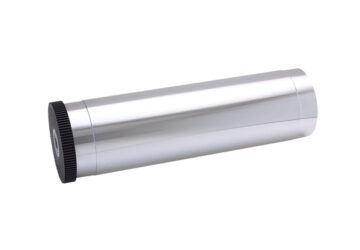 Print Cylinders