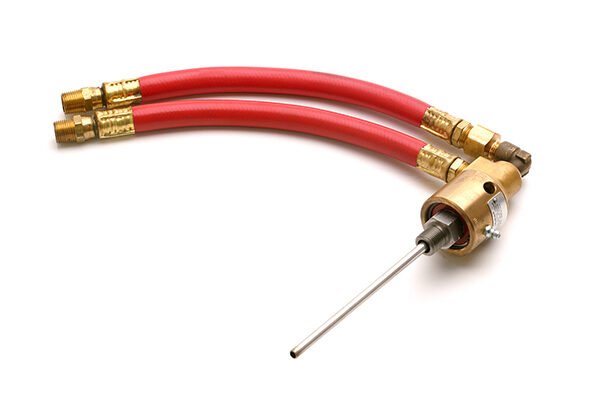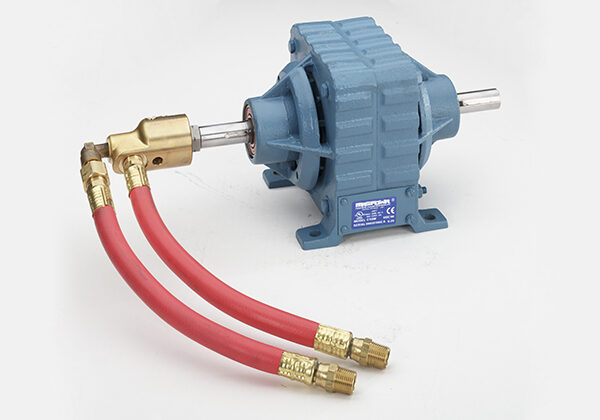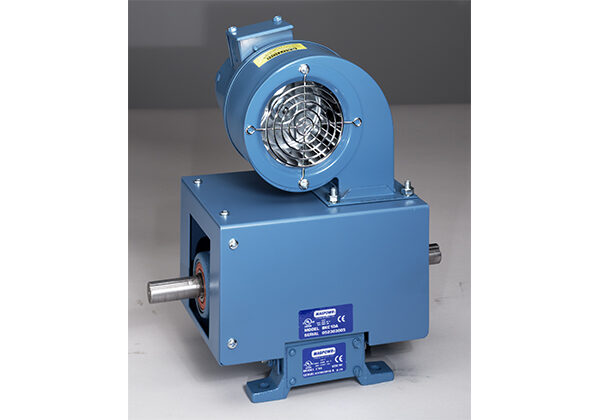 Cooling Options for Clutches and Brakes
Dissipate additional brake heat by 300 to 500 percent
Can be forced air cooled, water cooled or both
An additional overspeed control option can be added
Clutches and Brake Cooling Overview
Under slip conditions, MAGPOWR Clutches and Brakes generate significant heat that must be dissipated. Often, that heat is dispersed via that model's convection cooling ability. If the application exceeds the dissipation capacity of a convection cooled model, additional heat dissipation capacity can be achieved through the addition of MAGPOWR's forced air or water cooled options. The addition of these accessories can increase the heat dissipation capacity by 300 to 500 percent.
Battery
Cardboard
Flexible Packaging
Food and Beverage
Nonwovens
Packaging
Pharmaceutical
Specialty Converting
Tag and Label
Towel and Tissue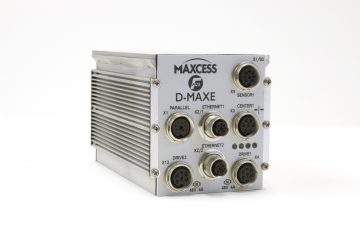 D-MAX Enhanced Web Guiding Controller
A compact and easy-to-use web guide controller that offers precise and reliable control for a variety of industrial applications.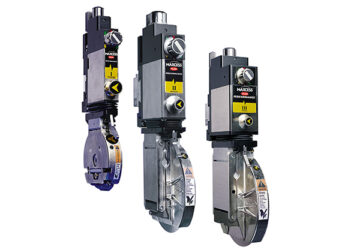 Performance Series Knifeholder
Achieve faster setups, increased productivity and unrivaled finished roll quality with the Performance Series Knifeholder. Available in three sizes to accommodate a wide range of slitting materials and web speeds in a wide range of applications.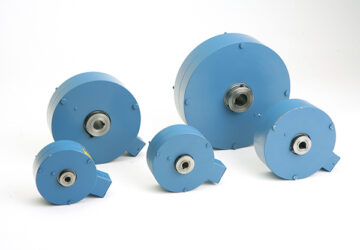 Global Series Brakes
MAGPOWR's Global Series Magnetic Particle Brakes offer versatility and flexibility, providing a smooth, repeatable, controllable torque independent of speed, suitable for all types of power transmission and tensioning applications.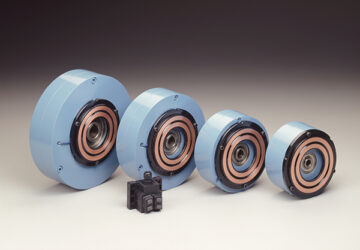 Global Series Clutches
MAGPOWR's Global Series Clutches offer state-of-the-art magnetic particle technology featuring the latest materials and components, modern manufacturing techniques and a sleek design.