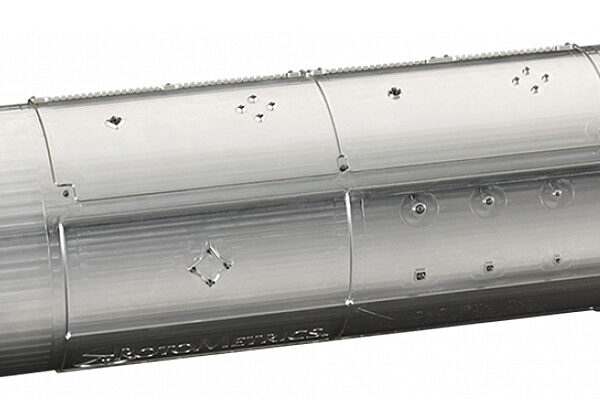 Material Movement Solutions
Optimize uptime through state-of-the-art waste/slug/byproduct removal systems
Customized air, pin and vacuum solutions are specifically engineered for your unique application
EZ Clean solutions to minimize downtime and increase speeds
Material Movement Overview
A comprehensive suite of products engineered to minimize equipment damage and increase your efficiency.
Typically, for Metal to Metal applications, a finished die cut product moves with the liner. Without a material movement solution, the waste moves up the matrix and can potentially cause buildup and, ultimately, equipment damage. RotoMetrics innovated custom die solutions that remove cut-outs from the substrate or carrier based on your unique specifications.
We offer three types of material movement solutions that each provide unique benefits to your die cutting process:
Air: Compressed air blows away waste or die cut parts from your die
Vacuum: Picks up waste from the web and pulls it through your die journal
Pin: Pin Eject pushes pieces away from the die
RD Vacuum Boxes Specs – More efficient converting and prevents waste particle buildup
Captures pieces of waste blown out of your web
Easily attaches to your press
Prevents waste particles from collecting on anvil roll or in gears, thus minimizing your downtime
MultiPort Air Eject Specs – Targeted air blast for a precise and controlled solution
Uses compressed air and/or vacuum to optimize the removal of material
Can concentrate air/vacuum at a specific row of cavities cutting
Can angle target blast of air/vacuum for most precise directional blast
Can be used with a combination of compressed air and vacuum to select a die cut from the cavity and release it later in the die's rotation
Focused Air and Air Eject Specs – The power of compressed air prevents equipment damage
Prevents damage or buildup in a variety of Metal to Metal cutting applications
Custom calibrated to ensure optimum airflow
Proprietary air probe aims airflow at a specific row of cavities
Vacuum Dies – The cleanest way to remove waste from the web
Specifically designed to vacuum small pieces from the web
Interchangeable punch, lock tight and engraved options
Minimizes downtime
Pin Eject Dies – Proven and highly efficient way to eject parts, slugs, byproducts or waste
Assists in removal of materials from the web using built-in compression system
Ideal in high speed, high volume converting applications
Prevents buildup of small die cut slugs
Pin Switch Eject Dies can replace pins on site
EZ Clean Stripping Roll – faster presses with easy cleaning
Waste matrix more easily separated from web
Adjustable for any label layout
Run up to 50% faster
EZ Clean Idler / Pathing Roll – faster presses with easy cleaning
Improved web tracking
No need to stop press for partial waste matrix
Easy roll cleaning
Corrugated
Flexible Packaging
Food and Beverage
Nonwovens
Packaging
Pharmaceutical
Specialty Converting
Tag and Label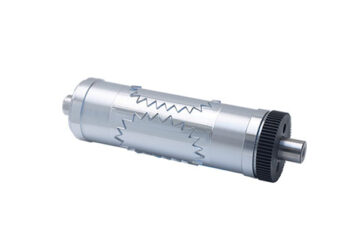 RD100 Solid Die
The RD100 solid die is crafted with superior steel and heat treatment for durability and longevity. As a value-oriented, metal-to-metal converting solid die, the RD100 is capable of cutting most substrates.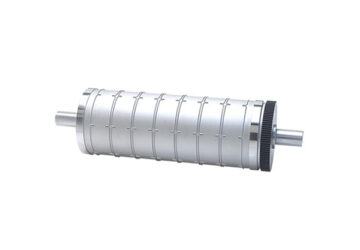 RD250 Solid Die
As a superior solid die, the RD250 is ideal for to-liner and metal-to-metal applications. Enhanced with dedicated steel and machine finishing for precise blade profiles and tighter tolerances ensure it will produce cost-effective results and resolve converting challenges.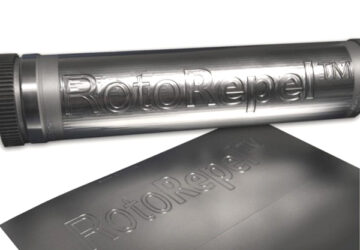 RotoRepel™ Adhesive Control Treatment
RotoRepel™ offers comprehensive adhesive control benefits far beyond nonstick properties, improving overall die and press performance in several ways for more longevity and better efficiency.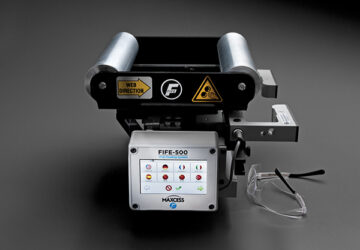 FIFE-500 Web Guiding System
Leverage the latest in web guiding technology and improve efficiency with the cost-effective FIFE-500, ideal for narrow web and nonwoven applications.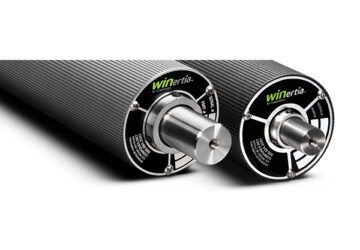 WINertia™ AV-Air Vent Aluminum Dead Shaft Idler
Featuring a special air vent design for consistent, reliable performance in demanding environments.