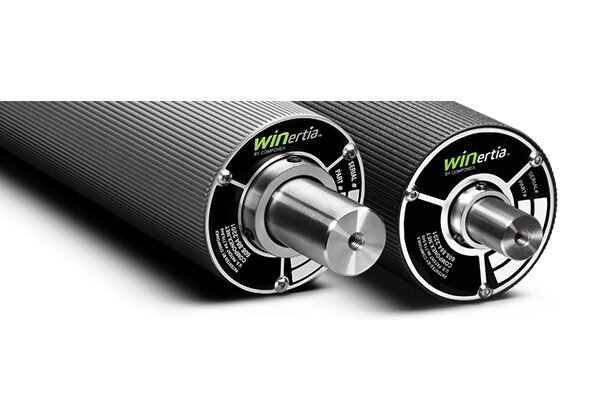 WINertia™ AV-Air Vent Aluminum Dead Shaft Idler
WINertia™ AV Aluminum Dead Shaft Idlers have built-in "Air Vents" that remove trapped air 7.5 times faster than any other Idler Roll on the market. With 15 times the air parking capacity, our vented Dead Shaft Roller maintains constant traction. It eliminates the web problems of scratching, slipping, bunching and side to side movement.
The WINertia™ AV outperforms spiral grooving, cork, rubberized tapes and standard idler rolls. The WINertia™ AV can be used in most idler roller applications. Utilize the AV Roller in encoders, re-winders, high speed printers and converting equipment with running at speeds of 500 to 3400 FPM. Independent 3rd party test results prove that the WINertia™ AV Aluminum Dead Shaft Idlers maintain constant web traction across multiple web speeds. Idler rolls equipped with other technology lose traction and slip due to the trapped air between the web and the idler roller, but that's not a problem with our WINertia™ AV Idlers.
Use our Componex WINertia Calculator to calculate your needs here.
Finished Roll Diameter (Wide Web)
Finished Roll Diameter (Narrow Web)
Total Indicator Run Out (TIR)

0.0005 Per Foot (0.002 Min) Ra

Surface Finish

16, 32, 64, or 125 ra

16, 32, 64, or 125 ra

Bore Available

Ring Clip Bore (Bearing Protrusion Available)

Bearing Sizes Available

Self-Adjusting: 0.75

Bearing Type

Self Adjusting, ER, Free Spin

Balanced to Spec G6.3

No Balance

Shaft Diameter Tolerance

-0.0005 / -0.0015 (Ex: 1.0" = .9995/ .9985)

End Cap

No end cap

Approximate Weight

.100 Pounds Per Inch (without shaft or bearings)
Finished Roll Diameter
Total Indicator Run Out (TIR)

0.0005 Per Foot (0.002 Min) Ra

Surface Finish

16, 32, 64, or 125 ra

16, 32, 64, or 125 ra

Bore Available

Ring Clip Bore (Bearing Protrusion Available)

Bearing Sizes Available

1.0 in, 1.25 in, 25 mm

1.0 in, 1.25 in, 25 mm

Bearing Type

Self Adjusting, ER, Free Spin

Balanced to Spec G6.3

2000 FPM (as specified)

Shaft Diameter Tolerance

-0.0005 / -0.0015 (Ex: 1.0" = 0.9995/ 0.9985)

End Cap

No end cap

Approximate weight

0.1500 Pounds Per Inch (without shaft or bearings)
3.1 x 1.5
| | |
| --- | --- |
| Finished Roll Diameter (Wide Web) | |
| Finished Roll Diameter (Narrow Web) | |
| Total Indicator Run Out (TIR) | 0.0005 Per Foot (0.002 Min) Ra |
| Surface Finish | |
| Bore Available | WINlock Bore |
| Bearing Sizes Available | Self Adjusting, ER, Free Spin |
| Balanced to Spec G6.3 | 2000 FPM (or as specified) |
| Shaft Diameter Tolerance | -0.0005 / -0.0015 (Ex: 1.0" = 0.9995/ 0.9985) |
| End Cap | Standard |
| Approximate Weight | 0.150 Pounds Per Inch (without shaft or bearings) |
| | |
Finished Roll Diameter
Total Indicator Run Out (TIR)

0.0005 Per Foot (0.002 Min) Ra

Surface Finish

16, 32, 64, or 125 ra

16, 32, 64, or 125 ra

Bore Available

WINlock Bore

Bearing Sizes Available

1.0 in, 1.25 in, 25 mm

1.0 in, 1.25 in, 25 mm

Bearing Type

Self Adjusting, ER, Free Spin

Balanced to Spec G6.3

2000 FPM (or as specified)

Shaft Diameter Tolerance

-0.0005 / -0.0015 (Ex: 1.0" = 0.9995/ 0.9985)

End Cap

No end cap

Approximate Weight

0.209 Pounds per Inch (without shaft and bearings)
Finished Roll Diameter (Wide Web)
Finished Roll Diameter (Narrow Web)
Total Indicator Run Out (TIR)

0.0005 Per Foot (0.002 Min) Ra

Surface Finish
Bore Available

WINlock Bore

Bearing Sizes Available

1.0 in, 1.25 in, 25 mm

1.0 in, 1.25 in, 25 mm

Bearing Type

Self Adjusting, ER, Free Spin

Balanced to Spec G6.3

2000 FPM (or as specified)

Shaft Diameter Tolerance

-0.0005 / -0.0015 (Ex: 1.0" = 0.9995/ 0.9985)

End Cap

Standard

Approximate Weight

.284 Pounds Per Inch (without shaft or bearings)
Finished Roll Diameter (Wide Web)
Finished Roll Diameter (Narrow Web)
Total Indicator Run Out (TIR)

0.0005 Per Foot (0.002 Min) Ra

Surface Finish

16, 32, 64, or 125 ra

16, 32, 64, or 125 ra

Bore Available

WINlock Bore

Bearing Sizes Available

1.0 in, 1.25 in, 25 mm

1.0 in, 1.25 in, 25 mm

Bearing Type

Self Adjusting, ER, Free Spin

Balanced to Spec G6.3

2000 FPM (or as specified)

Shaft Diameter Tolerance

-0.0005 / -0.0015 (Ex: 1.0" = 0.9995 / 0.9985)

End Cap

Standard

Approximate Weight

.346 Pounds Per Inch (without shaft and bearings)
Finished Roll Diameter (Wide Web)
Finished Roll Diameter (Narrow Web)
Total Indicator Run Out (TIR)

.0005 Per Foot (0.002 Min) Ra

Surface Finish

16, 32, 64, or 125 ra

16, 32, 64, or 125 ra

Bore Available

WINlock Bore

Bearing Sizes Available

1.5 in, 2.0 in, or 40 mm

1.5 in, 2.0 in, or 40 mm

Bearing Type

Self Adjusting, ER, Free Spin

Balanced to Spec G6.3

2000 FPM (or as specified)

Shaft Diameter Tolerance

-0.0005 / -0.0015 (Ex: 1.0" = 0.9995 / 0.9985)

End Cap

No end cap

Approximate Weight

0.443 Pounds Per Inch (without shaft and bearings)
Finished Roll Diameter (Wide Web)
Finished Roll Diameter (Narrow Web)
Total Indicator Run Out (TIR)

0.0005 Per Foot (0.002 Min) Ra

Surface Finish

16, 32, 64, or 125 ra

16, 32, 64, or 125 ra

Bore Available

WINlock Bore

Bearing Sizes Available

1.0 in, 1.25 in, 25 mm

1.0 in, 1.25 in, 25 mm

Bearing Type

Self Adjusting, ER, Free Spin

Balanced to Spec G6.3

2000 FPM (or as specified)

Shaft Diameter Tolerance

-0.0005 / -0.0015 (Ex: 1.0" = 0.9995/ 0.9985)

End Cap

Standard

Approximate Weight

0.435 Pounds Per Inch (without shaft and bearings)
Finished Roll Diameter (Wide Web)
Finished Roll Diameter (Narrow Web)
Total Indicator Run Out (TIR)

0.0005 Per Foot (0.002 Min) Ra

Surface Finish

16, 32, 64, or 125 ra

16, 32, 64, or 125 ra

Bore Available

WINlock Bore

Bearing Sizes Available

1.5 in, 2.0 in, or 40 mm

1.5 in, 2.0 in, or 40 mm

Bearing Type

Self Adjusting, ER, Free Spin

Balanced to Spec G6.3

2000 FPM (or as specified)

Shaft Diameter Tolerance

-0.0005 / -0.0015 (Ex: 1.0" = 0.9995/ 0.9985)

End Cap

No end cap

Approximate Weight

0.473 Pounds Per Inch (without shaft or bearings)
Finished Roll Diameter (Wide Web)
Finished Roll Diameter (Narrow Web)
Total Indicator Run Out (TIR)

0.0005 Per Foot (0.002 Min) Ra

Surface Finish

16, 32, 64, or 125 ra

16, 32, 64, or 125 ra

Bore Available

WINlock Bore

Bearing Sizes Available

1.0 in, 1.25 in, 25 mm

1.0 in, 1.25 in, 25 mm

Bearing Type

Self Adjusting, ER, Free Spin

Balanced to Spec G6.3

2000 FPM (or as specified)

Shaft Diameter Tolerance

-0.0005 / -0.0015 (Ex: 1.0" = 0.9995 / 0.9985)

End Cap

Standard

Approximate Weight

.502 Pounds Per Inch (without shaft or bearings)
Finished Roll Diameter (Wide Web)
Finished Roll Diameter (Narrow Web)
Total Indicator Run Out (TIR)

0.0005 Per Foot (0.002 Min) Ra

Surface Finish

16, 32, 64, or 125 ra

16, 32, 64, or 125 ra

Bore Available

WINlock Bore

Bearing Sizes Available

1.5 in, 2 in, 40 mm

1.5 in, 2 in, 40 mm

Bearing Type

Self Adjusting, ER, Free Spin

Balanced to Spec G6.3

2000 FPM (or as specified)

Shaft Diameter Tolerance

-0.0005 / -0.0015 (Ex: 1.0" = 0.9995 / 0.9985)

End Cap

No end cap

Approximate Weight

0.502 Pounds Per Inch (without shaft or bearings)
Finished Roll Diameter (Narrow Web)
Total Indicator Run Out (TIR)

0.0005 Per Foot (0.002 Min) Ra

Surface Finish

16, 32, 64, or 125 ra

16, 32, 64, or 125 ra

Bore Available

WINlock Bore

Bearing Sizes Available

1.0 in, 1.25 in, 25 mm

1.0 in, 1.25 in, 25 mm

Bearing Type

Self Adjusting, ER, Free Spin

Balanced to Spec G6.3

2000 FPM (or as specified)

Shaft Diameter Tolerance

-0.0005 / -0.0015 (Ex: 1.0" = 0.9995 / 0.9985)

End Cap

Standard

Approximate Weight

0.690 Pounds Per Inch (without shaft or bearings)
Finished Roll Diameter (Wide Web)
Finished Roll Diameter (Narrow Web)
Total Indicator Run Out (TIR)

Finished Roll Diameter (Wide Web)

Surface Finish

16, 32, 64, or 125 ra

16, 32, 64, or 125 ra

Bore Available

WINlock Bore

Bearing Sizes Available

1.5 in, 2.0 in, 40 mm

1.5 in, 2.0 in, 40 mm

Bearing Type

Self Adjusting, ER, Free Spin

Balanced to Spec G6.3

2000 FPM (or as specified)

Shaft Diameter Tolerance

-0.0005 / -0.0015 (Ex: 1.0" = 0.9995 / 0.9985)

End Cap

Standard

Approximate Weight

0.693 Pounds Per Inch (Without shaft and bearings)
Finished Roll Diameter (Wide Web)
Finished Roll Diameter (Narrow Web)
Total Indicator Run Out (TIR)

0.0005 Per Foot (0.002 Min) Ra

Surface Finish

16, 32, 64, or 125 ra

16, 32, 64, or 125 ra

Bore Available

WINlock Bore

Bearing Sizes Available

1.5 in, 2.0 in, 40 mm

1.5 in, 2.0 in, 40 mm

Bearing Type

Self Adjusting, ER, Free Spin

Balanced to Spec G6.3

2000 FPM (or as specified)

Shaft Diameter Tolerance

-0.0005 / -0.0015 (Ex: 1.0" = 0.9995/ 0.9985)

End Cap

Standard

Approximate Weight

1.265 Pounds Per Inch (Without shaft and bearings)
Finished Roll Diameter (Wide Web)
Finished Roll Diameter (Narrow Web)
Total Indicator Run Out (TIR)

0.0005 Per Foot (.002 Min) Ra

Surface Finish

16, 32, 64, or 125 ra

16, 32, 64, or 125 ra

Bore Available

WINlock Bore

Bearing Sizes Available

1.5 in, 2.0 in, 40 mm

1.5 in, 2.0 in, 40 mm

Bearing Type

Self Adjusting, ER, Free Spin

Balanced to Spec G6.3

2000 FPM (or as specified)

Shaft Diameter Tolerance

-0.0005 / -0.0015 (Ex: 1.0" = 0.9995 / 0.9985)

End Cap

Standard

Approximate Weight

1.481 Pounds Per Inch (Without shaft and bearings)
Tag and Label
Packaging
Cardboard
Food and Beverage
Flexible Packaging
Pharmaceutical
Battery
Specialty Converting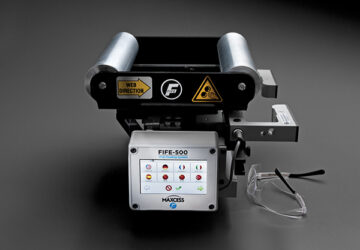 FIFE-500 Web Guiding System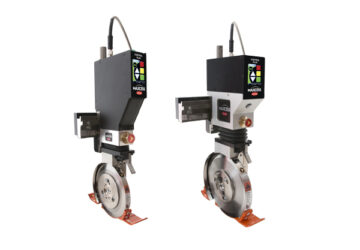 Control Series Electronic Knifeholder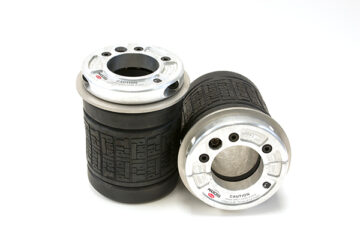 Force5 Lightweight Air Chuck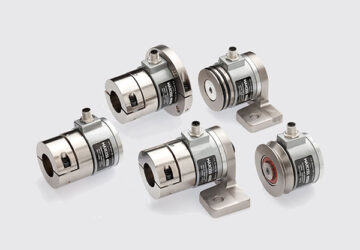 TS Load Cells