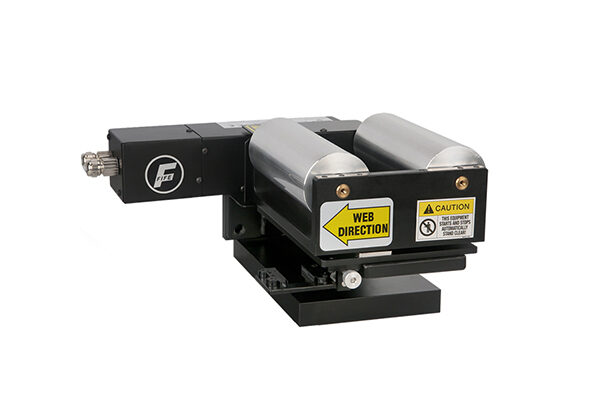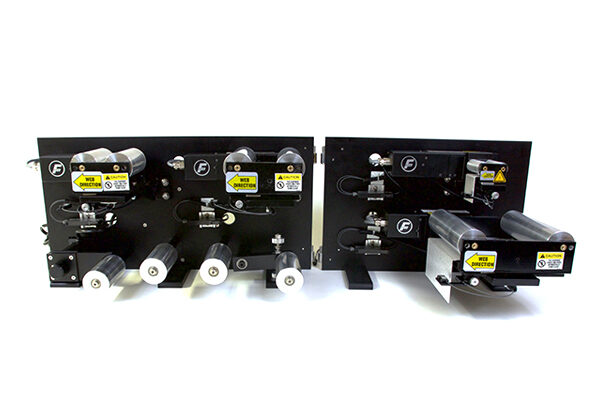 FIFE-200 Web Guiding System
Low profile and low tension guiding system ideal for small webs and battery applications 
Touch screen operator interface for easy setup and training
One operator interface can interface with up to four FIFE-200 units, saving time and money
FIFE-200 Web Guiding System Overview
The FIFE-200 is a small web guide and controller designed for continuous use that consists of an offset pivot guide and sensor, a controller capable of controlling four guides and sensors, and a touch-screen operator interface. With an IP40 ingress protection rating and four different roll face and guide spans, as well as two different roller diameters, it is ideal for small webs and battery guiding applications
FIFE-200 Web Guiding System - Size 1
Operating Temperature
Maximum Web Tension
Correction Speed
Correction Range

(+/- 0.39 in / 0.47 in)

(+/- 10 mm / 12 mm)

Motor Voltage
Input Voltage Range

22.5 - 26.4 VDC

22.5 - 26.4 VDC
FIFE-200 Web Guiding System - Size 2
Operating Temperature
Maximum Web Tension
Correction Speed
Correction Range

(+/- 0.39 in / 0.47 in)

(+/- 10 mm / 12 mm)

Motor Voltage
Input Voltage Range

22.5 - 26.4 VDC

22.5 - 26.4 VDC
FIFE-200 Web Guiding System - Size 3
Operating Temperature
Maximum Web Tension
Correction Speed
Correction Range

(+/- 0.39 in / 0.47 in)

(+/- 10 mm / 12 mm)

Motor Voltage
Input Voltage Range

22.5 - 26.4 VDC

22.5 - 26.4 VDC
FIFE-200 Web Guiding System - Size 4
Operating Temperature
Maximum Web Tension
Correction Speed
Correction Range

(+/- 0.39 in / 0.47 in)

(+/- 10 mm / 12 mm)

Motor Voltage
Input Voltage Range

22.5 - 26.4 VDC

22.5 - 26.4 VDC
Battery
Nonwovens
Pharmaceutical
Tag and Label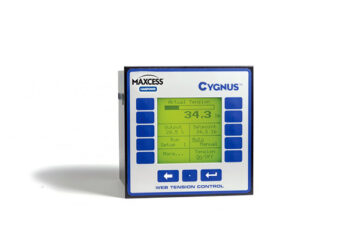 Cygnus Tension Controller
The Cygnus Tension Controller is an advanced, intuitive tension controller in a compact enclosure that's easy to navigate for operators.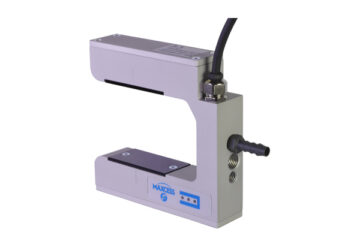 DSE-22
A high-precision infrared sensor that delivers reliable and accurate measurements in a variety of industrial applications.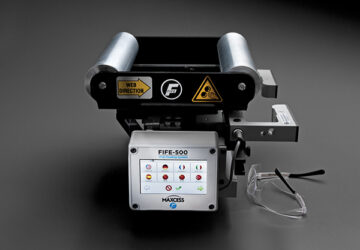 FIFE-500 Web Guiding System
Leverage the latest in web guiding technology and improve efficiency with the cost-effective FIFE-500, ideal for narrow web and nonwoven applications.