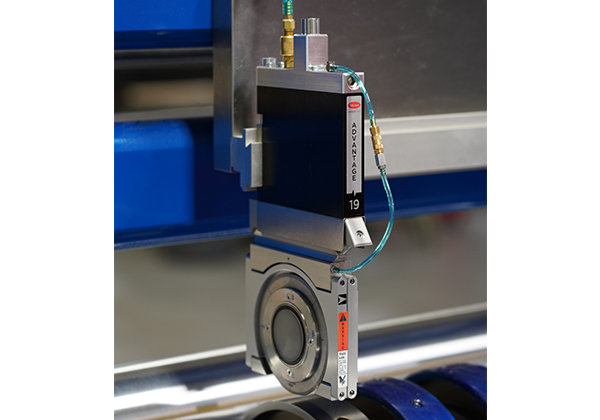 Advantage Series Knifeholder
180° reversible blade cartridge, extending blade life
Fast blade cartridge removal
Class I Knifeholder and guidebar compatible; backward compatible to W19 Knifeholder systems
Now available with crush and razor cartridge options
Advantage Series Knifeholder Overview
Tidland's Advantage Series 19 knifeholder provides a minimum slit width of only 19.5 mm (0.768 inches), while delivering high slit quality and extended blade life. A 180° reversible shear blade cartridge allows you to use both sides of the bottom knife ring, extending blade life and reducing operating costs. With the versatility offered by optional crush (score) or razor blade cartridges, the knifeholder can handle a range of materials and applications.
Take advantage of easy setups with a 2.8 mm side stroke distanceand easy blade cartridge changes with a simple, set screw retention and quick-disconnect air fittings. The knifeholder body remains in position during the cartridge change, significantly reducing downtime, while blade changes are safe and fast with a snap-on blade locking safety guard.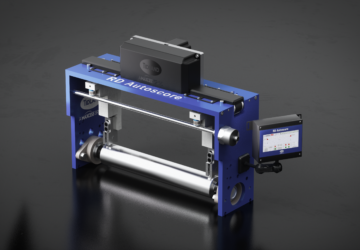 RD AutoScore
Keep operators safe and reduce setup time with the Tidland RD AutoScore system.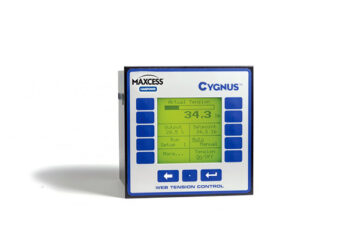 Cygnus Tension Controller
The Cygnus Tension Controller is an advanced, intuitive tension controller in a compact enclosure that's easy to navigate for operators.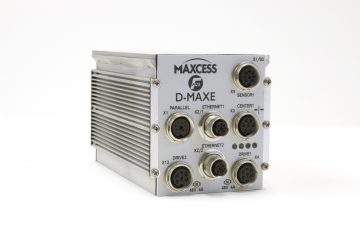 D-MAX Enhanced Web Guiding Controller
A compact and easy-to-use web guide controller that offers precise and reliable control for a variety of industrial applications.