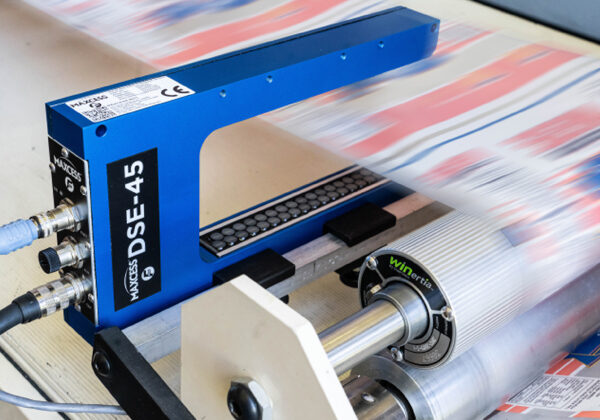 DSE-45 Wideband Ultrasonic Sensor
No repositioning needed for web width changes, reducing setup and downtime
IP65 rating for use in harsh environments
Ability to track up to 16 web edges or 8 webs, reducing the number of sensors needed
Industry 4.0 connectivity for performance data monitoring and automation
Increase uptime, line speed and profits with the new DSE-45 Wideband sensor from Fife. Controlling web width variation, working in harsh environments and guiding multiple webs is easy when you have the right sensor for the job. When web width's change an operator must manually reposition both sensors, then start back up. Increasing downtime while decreasing profits. The DSE-45 requires no repositioning with web width changes, increasing uptime, throughput and profits.
This product improves upon and replaces the obsoleted Fife TruWide Ultrasonic Sensor.
Fife DSE-45 Wideband Ultrasonic Sensor
Gap
Proportional Band

2.598 - 20.276 in

66 - 515 mm

Resolution

0.00004 – 0.00031 inch

0.00101 - 0.00786 mm

Protection Class
Digital Output

MaxNet over Ethernet, RS-485
Tag and Label
Packaging
Cardboard
Food and Beverage
Flexible Packaging
Pharmaceutical
Nonwovens
Battery
Towel and Tissue
Specialty Converting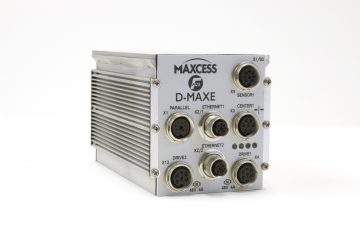 D-MAX Enhanced Web Guiding Controller
A compact and easy-to-use web guide controller that offers precise and reliable control for a variety of industrial applications.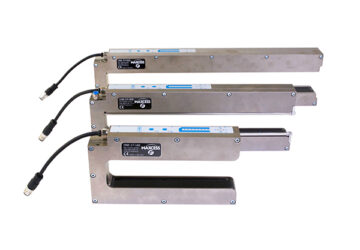 DSE-17 Digital Wideband Infrared Sensor